Part # 2424ALU040F1240B
Part # 2424POL100F1240B
A Durable A-Frame at an Economy Price!
All Plastic Sign Frame
Attractive and strong, no rust, no splinters, no maintenance
Molded handle for easy portability
Holds two signs, 24"H x 24"W
Sand/water fill hole on side of the frame
Stabilizer bar NOT included (sand/water will prevent the frame from closing/blowing away)
Hinges can hold the rider on top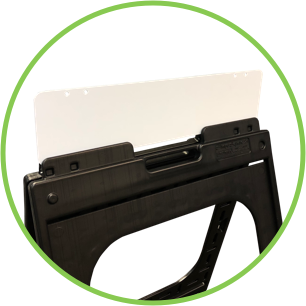 A Durable A-Frame at an Economy Price!
All Plastic Sign Frame
Attractive and strong, no rust, no splinters, no maintenance
Molded handle for easy portability
Holds two signs, 24"H x 24"W
Sand/water fill hole on side of the frame
Stabilizer bar NOT included (sand/water will prevent the frame from closing/blowing away)
Hinges can hold the rider on top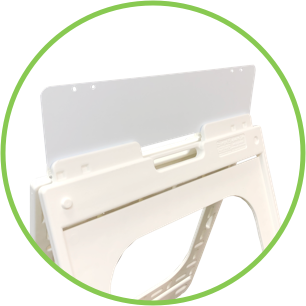 24" x 24" Double Sided Panel with White F64 A-Frame Unit.
3/8-inch steel round rod, 36-inches tall and powder coated white.
Includes a built-in top rider slot and a handle for easy transport.
Flags & poles can be attached (sold separately).
A Durable A-Frame at an Economy Price!
All Plastic Sign Frame
Attractive and strong, no rust, no splinters, no maintenance
Molded handle for easy portability
Built-In Stabilizing and Weigh Down Brace
Holds two signs, 36"H x 24"W
No available rider spot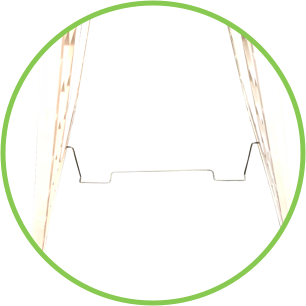 Aluminum - 0.040
Part # 2424ALU040F1240B
- 12.608
Poly - 0.100
Part # 2424POL100F1240B
- 11.5768
Aluminum
The gold standard for sign panels nationwide. Baked on enamel glossy finish guaranteed never to rust. Lightweight and yet rigid. Perfect for hanging signs at your most prominent properties. .040 Aluminum is like 24 gauge steel, and is as thick as 1 dime. Our .063 Aluminum is like 20 gauge steel, and is as thick as a nickel. However in both cases, unlike steel, Aluminum won't rust. Guaranteed for five years against rusting, chalking or breaking.
Polyethylene "Poly"
This popular economic plastic material is .100 thick (i.e. about the thickness of 1 quarter and 1 nickel), extremely durable, and performs well in all weather conditions. Ink adhesion is excellent! Polyethylene signs should last 3 years in most conditions. Polyethylene, due to its natural properties, will "bow", sometimes being more apparent on darker sign panels and/or imprints, and as material ages. If this situation may cause you concern, it might be best to consider using an alternative material. Oakley Signs & Graphics will not be responsible to replace any poly material that bows.