Designations in Real Estate: What Are Real Estate Designations and Why Should You Get One?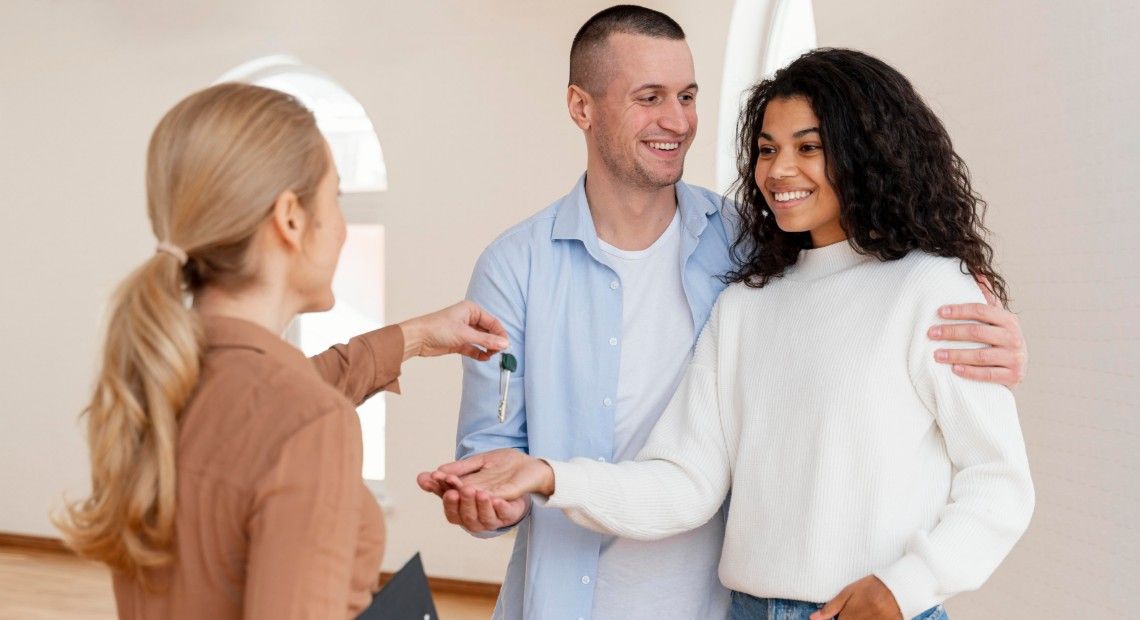 Reassessing your real estate business and looking to set yourself apart from other brokers and agents? Consider getting some relevant real estate designations to carve out your own niche in your local market. Designations in real estate allow agents to increase their skills, knowledge and proficiency in a wide range of real estate sectors. This article will go over some of the types of real estate agent designations available and help you understand how they can help your business.
What Are Real Estate Designations?
Like many professionals, real estate agents can earn designations that signify expertise or special training in a specific area. You've probably seen the acronyms after some real estate professionals' names. Those acronyms indicate a designation the professional has earned. A real estate designation is a special certification you earn on your real estate license, signifying that you are an expert in a specific area of the industry. Designations are often offered by trade organizations and other sources that consumers trust so receiving any of these designations will help you stand out and find more clients with your expertise and education.
Common Designations in Real Estate
As you look at the list of designations, consider which are the best real estate designations for you and your clients. Many real estate credentials require you to meet certain requirements, such as becoming a member in councils, paying membership fees, reaching certain levels of experience and achieving minimum sales volume or transactions. So be sure to do your research and discover the specific requirements for each designation.
This is not a comprehensive real estate designations list, but it does highlight nine of the most common designations.
Certified Residential Specialist (CRS)
The CRS Realtor designation is the highest credential awarded to real estate professionals. This designation provides a plan to boost your market profile, experience and personal learning preference.
Certified Luxury Home Marketing Specialist (CLHMS)
The CLHMS real estate designation is a credential showing that a professional has proven results within the luxury residential market. This luxury Realtor designation can help you stand out when high-end homebuyers are looking for a real estate professional.
Accredited Buyers Representative (ABR)
The ABR designation shows your dedication to buyers and promises top-level support for your clients during the home search and selection process.
Senior Real Estate Specialist (SRES)
The SRES designation indicates you are specially qualified to help clients over the age of 50, including helping them find the resources to move or knowing what to look for if your client is wanting to age in place.
Certified Commercial Investment Member (CCIM)
The CCIM is a huge boost for any real estate professional wanting to do the bulk of their business in commercial real estate. Those earning this commercial real estate designation must be proficient in commercial real estate transactions and know their way around purchase sale agreements.
Certified Real Estate Brokerage Manager (CRB)
The CRB real estate designation shows that a real estate professional has gone through extensive training on supervising a real estate brokerage. To prove you are ready to oversee a real estate business, essential business development and management requirements must be met.
Seller Representative Specialist (SRS)
Real estate professionals with the SRS designation, sometimes referred to as listing agents, work specifically with sellers. These agents have specialized training and knowledge in every area of the home-selling process.
Certified Property Manager (CPM)
Real estate professionals who focus on property management, or are planning to pursue property management opportunities, will want to consider the CPM designation. This will tell prospective investors that you have a complete understanding of what it takes to manage rental properties.
NAR's Green Designation
If you're passionate about the issues of energy sustainability and efficiency in the real estate industry, this designation from the National Association of Realtors could take your interest to the next level. This designation will help you learn more about green issues in real estate and show potential clients that you care about the planet.
Let Oakley Signs & Graphics Take Your Real Estate Business to the Next Level
Besides earning real estate designations, another great way to boost your business is with some high-quality real estate signs or custom sign riders from Oakley Signs & Graphics. Our signs will help you showcase who you are and bring more attention to the homes you are currently selling. Browse our selection of signs and find one that will meet your needs and help your real estate business grow.
Shop Now