How to Write Creative Real Estate Listing Descriptions That Sell: a Step-by-Step Guide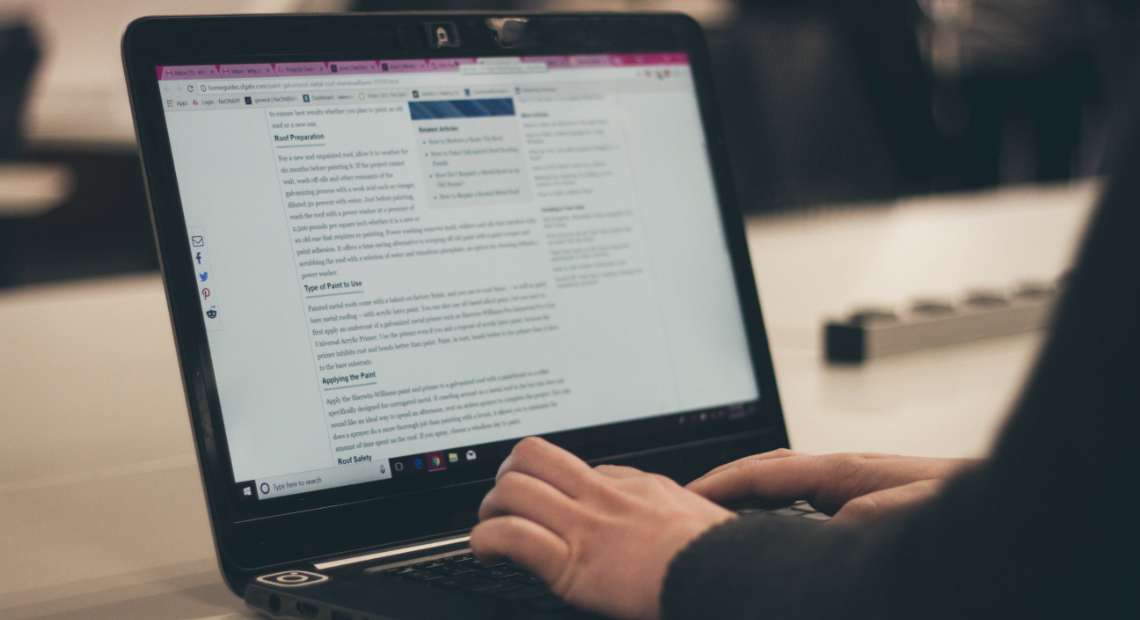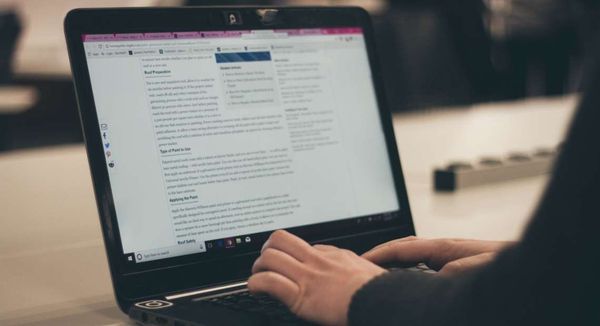 A picture may be worth a thousand words, but creative real estate listing descriptions that sell are every bit as important as the photo of the property. A good real estate description tells the story of the home and helps the buyer imagine what it would be like living there.
With most homebuyers shopping for houses online, great listing descriptions are more important than ever before. A successful listing description should present your property in the best way while ensuring you look professional to potential buyers.
From the headline to the close, we'll provide you with a step-by-step guide on writing real estate descriptions that can deliver potential homeowners to your business. Once you've gotten the hang of the process and can cross "learn real estate listing verbiage" off your list, make sure you have all the real estate yard signs, hardware and accessories you need. Oakley Signs & Graphics can help!
Eight Steps to Writing the Best House Descriptions
You can see why writing great listing descriptions is crucial. But if you're new to creating a property description, you may find the process a little overwhelming. Not to worry! You don't have to be a Hemingway to get results. You just need a plan for writing house descriptions.
Writing a real estate listing description – whether for a website or flyer – is essentially creating an advertisement. Look at the property and consider what the potential buyer might be like. That's your audience. Now let's take a look at the mechanics of your listing. By going one step at a time, you'll have your listing written before you know it!
Step 1: Begin With the Basic Facts
Most real estate listings have an overview of the immediate need-to-knows, typically listed above your listing description. This area includes the facts about the property you're listing, such as:
Address/Area
Price
Number of Bedrooms and Dimensions of Each
How Many Bathrooms
Total Square Footage
Type of Dwelling (e.g., Single Family Home)
Year Built
Land Acreage
# Car Garage
Step 2: Focus on the Headlines
Getting the attention of the reader is key to any property listing description. Your real estate headlines should be concise and straightforward but also attention-grabbing. There are two essential points to focus on: location and the uniqueness of your property. Here are three examples of compelling home descriptions for listing your property:
Terrific two-story brick home in the sought-after Bentley neighborhood
One-of-a-kind Tudor-style home, blocks from downtown
Modern A-frame house nestled in a private cul-de-sac
Step 3: Highlight Unique Features
The home's best features should always appear within the opening statement in the listing details. The opening sentence, if written properly, will intrigue the potential buyer and make them want more. Here are a few examples of successful opening sentences:
This single-family home in Columbus features a renovated kitchen with stainless steel appliances and an open-concept layout.
This spacious townhome is a must-see, featuring a private backyard and easy access to the lake.
Newly-renovated condo on the top floor of a modern high-rise building overlooks downtown Chicago – and offers free indoor parking.
Step 4: Be Detailed But Brief
Be concise in your real estate ads. The reader should not feel overwhelmed by too much text. Keep in mind that the average adult has a shorter attention span than a goldfish. Generally speaking, your listing service will have word count restrictions, too, so keep your listing below 100 words. Now it's time to tell the story of the home you're selling. Think of it as you would a dating site, and emphasize all the positives. Here are the kinds of things to include:
Spacious bedroom
Renovated kitchen/bathroom
Large bay windows with natural light
Original crown molding
Natural woodwork throughout
New carpets
Outdoor patio
Large backyard
New HVAC system
2-year-old roof
Ocean/mountain view
Fireplace
Near public transportation
Mother-in-law suite
Room to expand
Modern landscaping
New windows
Vinyl siding
As a real estate agent, it's a good idea to keep up to date with trending features and benefits that potential homeowners are looking for.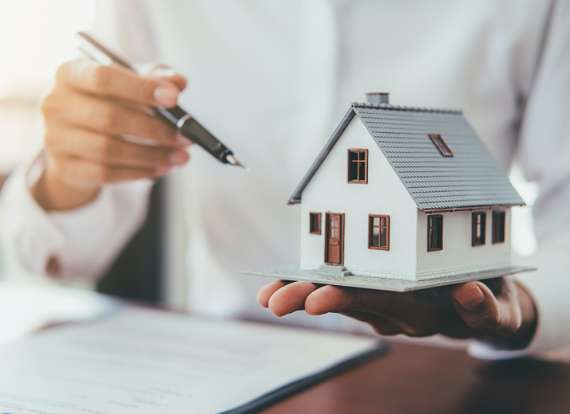 Oakley Signs & Graphics: Another Key to Success
At Oakley Signs & Graphics, we create custom real estate signs that help you build your business. Whether you need yard signs, real estate directional signs or any other type of sign to boost your Realty business, we'll work with you to create messaging you can be proud to place on your properties for sale!
Shop Now
Step 5: Use the Best Real Estate Descriptive Words
Choosing the right words for home descriptions will encourage more buyers, resulting in a more competitive selling price. Here are some examples of enticing adjectives and other real estate descriptive words that can help to persuade interested parties:
Captivating
Impeccable
Beautiful
Alluring
Pristine
Breathtaking
Detailed
Bright
Spacious
Storybook
Refreshing
One-of-a-Kind
Desirable
Striking
Must-See
Move-in Ready
Prime
Remodeled
Updated/Upgraded
Step 6: Make Note of the Words to Avoid
There are certain code words in home descriptions that most homebuyers recognize right away. For instance, "fixer-upper" means the property is falling to ruin. If it really is in bad shape and your audience is comprised of flippers who want to buy low, renovate and resell, calling this out may be to your advantage. But generally, this is a term you'll want to avoid. Here are other words in real estate property descriptions that can discourage prospective buyers:
Bargain
Cosmetic
TLC
Investor
Opportunity
Potential
Priced to Sell
Starter Home
Step 7: Comply With Fair Housing Laws
You're prohibited from mentioning gender, race, national origin, disability, familial status, and more in your listing. Make sure you comply with the Fair Housing Act and any other laws in effect in your area.
Step 8: Proofread, Proofread, Proofread!
Once you know how to write a real estate listing, it's time to put your skills to the test. Create your final copy, dotting all the "I's" and crossing all the "T's." Now it's time to run your real estate descriptions by a colleague or broker. You want to ensure no typos, grammatical errors or other mistakes will take away from a perfect presentation. In addition, someone who's been in the business for a long time can give you helpful tips you may not have known about.
A Real Estate Listing Example
If you need a little inspiration, you'll find many examples of creative real estate listing descriptions online and in print. Here's one of the real estate description examples we created using the steps outlined above:
This captivating two-story, 4BR/2BA mid-century home is situated at the end of a tree-lined cul-de-sac. An eat-in kitchen offers abundant storage space in ceiling-height cabinets and pantry, with NEW stainless-steel appliances. Enjoy upgrades such as hardwoods throughout the main areas including the family room, which features a gorgeous stone fireplace. The generous Master Bedroom has a walk-in closet, oversized bathtub and separate shower. Shaded and private backyard has a deck ideal for entertaining (or as the perfect homebody's refuge). An oversized garage offers abundant storage opportunities. Located in a quiet, respectful and friendly neighborhood.
Grow Your Realty Business With Oakley Signs & Graphics
Now that you know how to write creative listing descriptions that sell, it's time to get signs for your real estate company. You can partner with Oakley Signs & Graphics for low prices and quick shipping. We offer free design assistance to all our customers plus sign installation services to real estate agents in the Greater Chicago area. Sign up for our newsletter, Tuesday Tactics, to learn more about expanding your business, get the latest industry news and enjoy discounts on directional signs.
Sign Up For Our Newsletter