What Renovations Increase Home Value the Most?
If you're considering putting your home on the market, there are some refurbishments and home renovations you can make to add more value to your home. This article will share some of the best home renovations that can help you get the most ROI when selling your home.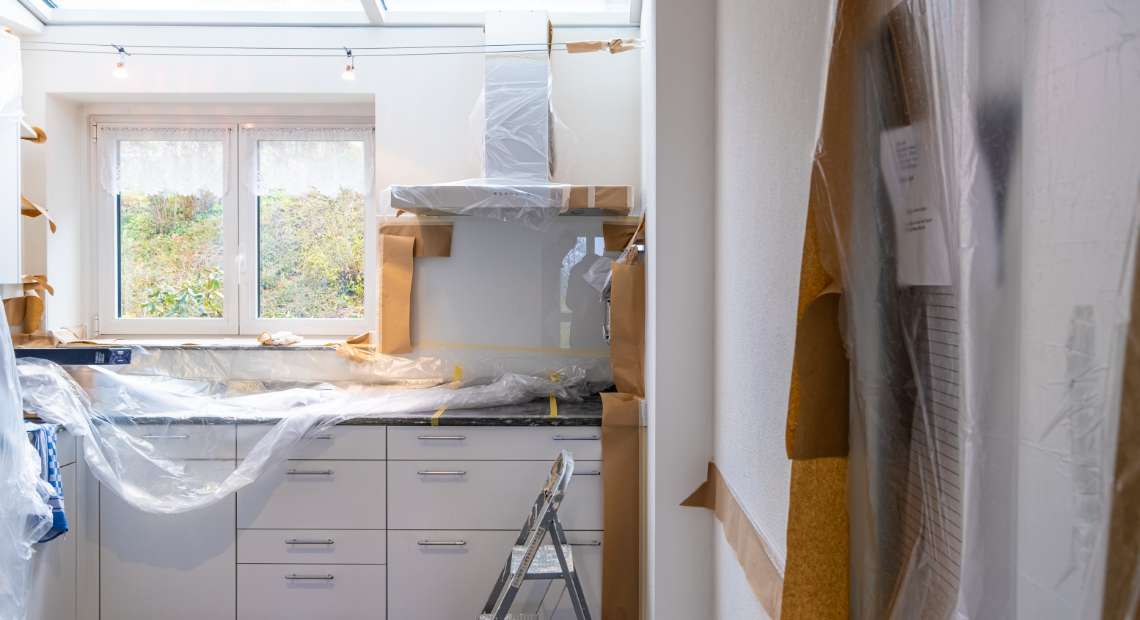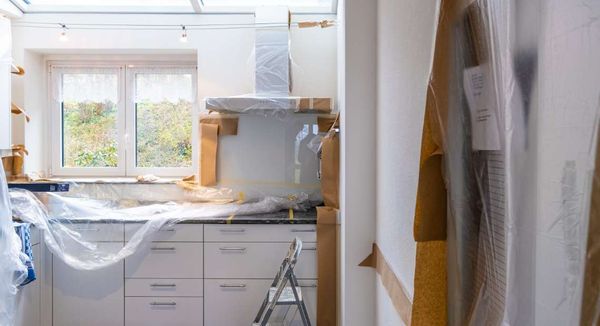 If you're preparing for a big move sometime in the future or just want to give your property a few renovations to increase home value, it's essential to know whether the risk is worth the reward. Knowing which home renovations will yield the highest ROI is vital. That way, when it comes time to sell, you can demand a higher price from your buyers. To take full advantage of this concept, you need to understand what renovations increase home value the most and how much they can affect your asking price. Before you decide on your first project, evaluate its cost vs. its value – is it a worthy investment of your time and money?
So, which types of projects should you take into consideration? At Oakley Graphics & Signs, we've cultivated our top picks for the best home renovations and home upgrades that add value to any asking price.
1. Start Simple With Bathroom Remodeling
An updated bathroom can be a significant selling point for any home on the market. When thinking about home renovations that add value, remember that most Realtors estimate that homeowners have the chance to recover 57 percent of the cost of bathroom renovations when they sell their home.
But what does remodeling or renovating a bathroom look like?
Replace your outdated vanity with something modern and sleek.
Update old plumbing.
Upgrade to new light fixtures.
Add a new tile floor
While these are relatively minor home renovations, they can still offer up a lot of bang for your buck and give your bathroom an updated, modern look that prospective buyers crave.
You can also consider a full bathroom remodel to further increase your chances of getting a better ROI. This should include changing up the flooring, shower, tub, vanity and even the toilet. You can also update each fixture with energy-efficient models to increase your resale value.
2. Focus on the Ever-Important Kitchen Remodel
Kitchen remodeling, if done correctly, is one of the best home upgrades that add value in the eyes of nearly every buyer. The kitchen can be considered one of the main hubs of any home, so an increase in functionality and style should be a top priority. Compared to some of the more basic home refurbishments and renovations, remodeling an older or outdated kitchen can be both valuable and exciting. This is especially true if you tailor your home renovations to meet the desires and needs of homeowners instead of simply making cosmetic changes.
Some low estimates put the return on investment of a kitchen home renovation at 52 percent, while some higher estimates can reach upwards of 80 percent. This is especially important to keep in mind when you realize that a full-scale kitchen remodel can cost upwards of $20,000 to $50,000.
Replace appliances if they're out of date. That means you'll need to think about getting a new stove, refrigerator, sinks, faucets, dishwashers and garbage disposal systems. You can also focus on redoing your cabinets, flooring and countertops.
3. Invest In a Finished Basement
Finishing a basement is not an easy home renovation, but it can be one of the most rewarding when selling your home. Potential buyers will undoubtedly take into consideration the endless possibilities that usable square footage could provide. It's important to remember, leveraging home renovations to increase value is all about the investment and your potential return. A finished basement can add a ton of value to your home – in other words, it's worth the expense.
You'll want to focus heavily on ensuring your basement is properly insulated to protect against any moisture. It's also wise to invest in some good carpeting to make this area as comfortable as possible. However, if you're protected against moisture, you can leave it up to potential buyers to do the designing themselves. Also, remember that you will need to apply for several permits to do this home renovation properly.
It's tough to calculate how much this will cost as different areas will incur different price ranges. A general estimate can place expenses anywhere between $50 to $90 per square foot depending on your finishes and whether or not your basement includes a bathroom. According to most Realtors, this home refurbishing project can get you a 75 percent ROI.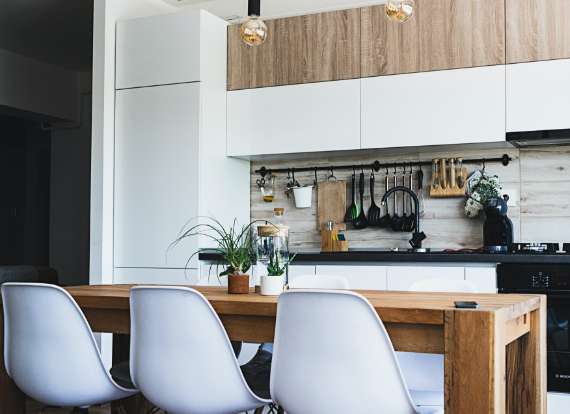 After You've Finished Your Home Renovations, Find the Open House Signs to Get Your House Noticed
If you're in the market to sell your home, you're going to need the right signage that helps get you noticed. At Oakley Signs & Graphics, we make it simple for you to show off all your new home renovations with high-quality yard signs that showcase your home. With pre-designed graphics and customizable options, our yard signs are still some of the best ways to advertise that your house is ready to be seen. Check out our entire selection today.
Shop Open House Signs
4. Look to a New Roof When Thinking About Home Refurbishments
Nothing can sully price negotiations faster for homeowners than a leaky, broken or deteriorating roof. How can you be sure you need a new roof? It's more straightforward than you may think. Are your shingles buckling, curled, damaged or missing altogether? If you answer yes to any of these, it's probably time for a new roof – one of the most crucial home upgrades that add value to your listing.
You can even take this a step forward and consider adding solar panels while you're up there. Most homeowners are hesitant to take the leap of faith themselves but will be attracted to homes that have solar panels already installed. You can choose to go with a classic roof style, but metal roofs pair incredibly well with solar panels and are attractive to buyers. Odds are, the new homeowners won't need to do a roof replacement again before the panel's lifespan is up – giving you a bit more power in the negotiation process.
New roofing is one of the best home renovations you can opt for. As long as you choose a high-quality material and ensure it's properly installed with a good warranty, you'll have a good roof and see a high ROI when it comes time to sell.
5. Update Your HVAC System for an Immediate Value Increase
Your house's heating, ventilation and air conditioning (HVAC system) are crucial components that help keep your home operating and comfortable year-round. If you often experience harsh, cold winters or hot summers, even with the heat or AC on, you should think about replacing your older HVAC for some serious resale value.
Buyers are often less forgiving if a home's heater, air conditioner or ventilation system isn't up to standard. This is especially true for new, younger homeowners who seem unwilling to overlook old mechanicals. Updating your HVAC system is one of the best home renovations to increase home value, as many Realtors estimate that you can recover at least 85 percent of the cost of a new system when selling your home.
6. Upgrade Your Light Fixtures
If you're not in a good place to spend thousands on a new HVAC system or a complete kitchen remodel, you can always opt for some easy home renovations that add value to your home. One of the easiest home refurbishments to increase your resale value is the lighting system.
Most homeowners are amazed at how effective well-placed, tasteful lighting fixtures that provide warm light can be. Light can change everything about your home. The right lighting fixtures can make it more inviting, user-friendly and attractive to buyers. You'll want to consider design and functionality when choosing the best light fixtures for the rooms in your home.
Not only are these easy home renovations that add value, but they are also usually highly affordable and simple to install yourself. While most of the other jobs on this list will require contractors, light fixtures are available from retailers and can be installed by most homeowners (just remember to always shut off your electricity first).
Get Your House (And All the Home Renovations That Come With It)
Sold With Help From Oakley Signs & Graphics
If you've finished your checklist of home upgrades that add value and are ready to put your place on the market, you're going to need the right tools that can help get it sold. While your Realtor is working hard finding prospective buyers for you, you can do your part by advertising your place right on your front lawn with real estate yard signs. You might think that the internet is the only option, but advertising in your community with a real estate yard sign is still one of the most effective forms of advertising out there. At Oakley Signs & Graphics, we can help you design your high-quality sign that showcases that your home, and all your home renovations, are ready to be seen and sold.
If you want to know more about our company and how real estate yard signs can help get your keys into the hands of a new owner, feel free to contact us today. Our team of experts is always standing by and ready to help.
Shop Real Estate Yard Signs