How to Have a Successful Open House
Many Realtors may consider hosting an open house, but they need to know how to have a successful open house to make the best of it. Discover the best open house tips for Realtors at Oakley Signs & Graphics.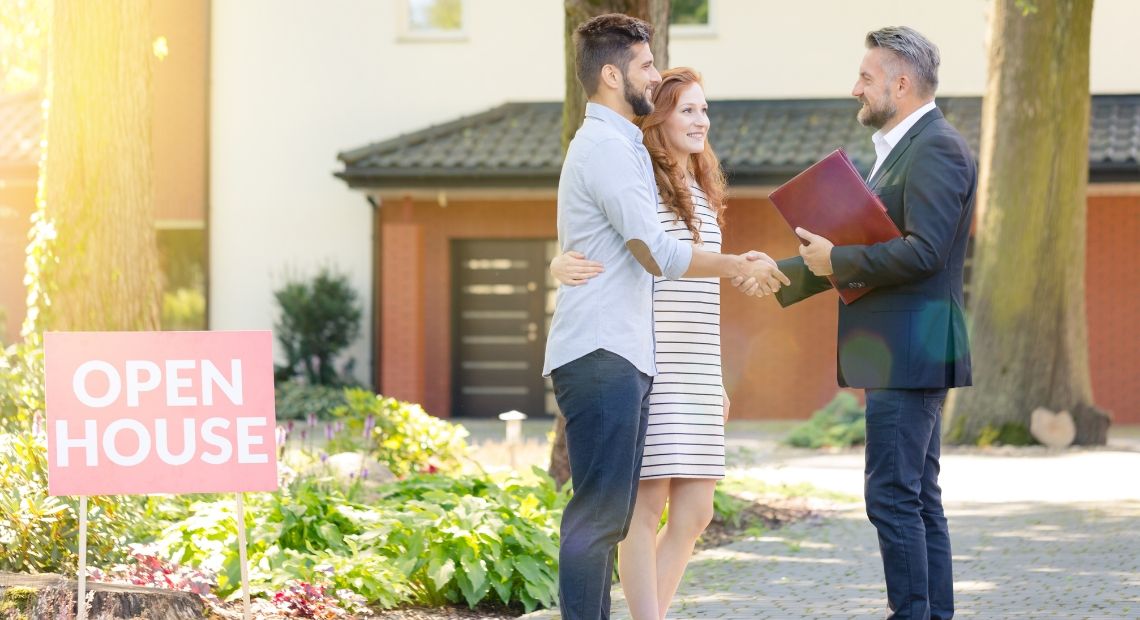 Hosting an open house can be a great way to promote the property you're trying to sell. Although only 4% of home buyers report purchasing a home at an open house, 41% say they use the information at open houses as part of their home buying process.
But there's a big difference between knowing how to have a successful open house and simply hosting an open house. This article will review the best open house tips for Realtors. With the right open house strategy, you can maximize the results of your efforts.
Preparation is Key to a Successful Open House Showing
Knowing how to prepare for an open house as a Realtor is crucial. Any real estate agent worth their salt knows that meticulous preparation is required for an open house showing to succeed. One of the first open house tips for Realtors is to carefully consider which homes to select for an open house. Not everyone benefits from this approach. The best candidate for an open house has special features that set it apart from other listings in the neighborhood.
Doing your homework and knowing how your featured home compares to others in the area has a bonus benefit — you can share that information with prospective buyers to demonstrate your knowledge. Open house visitors appreciate an honest, helpful assessment of the local real estate market.
A Successful Open House Depends on Advertising
While some real estate agents still rely on print newspaper advertisements, holding a successful open house requires getting the word out in several ways. Don't discount word-of-mouth advertising. Nosy neighbors can be helpful neighbors when they have friends and relatives looking for a new home. Taking the time to canvass the neighborhood not only spreads the word out but also generates goodwill among those who appreciate a heads up about potential buyers swarming their street.
If you have enough warning, a direct mail campaign is another excellent way to inform people of your open house event.
Of course, the most critical place to advertise these days is online. Besides your own website, there are several essential sites where you should promote open houses, including:
Facebook
Instagram
Nextdoor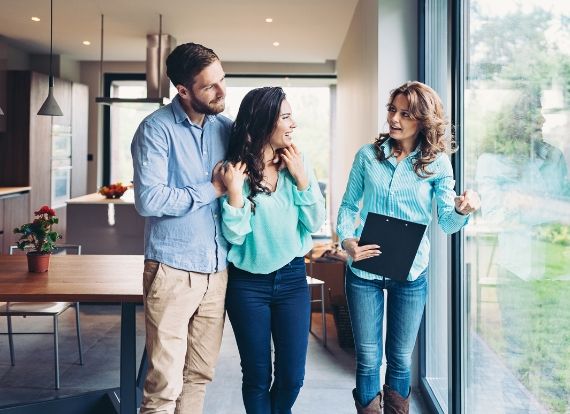 Ensure a Successful Open House With Signage
One of the top tips for a successful open house is to have the proper signs in place. Putting open house signs out a few days ahead will alert potential buyers to your upcoming event, and you'll want to have plenty of directional signs in place on the day of to ensure that no one gets lost.
Oakley Signs & Graphics has a fantastic selection of directional signs to help get open house attendees to your home. We also offer full customization to allow you to create the signs that work best for your real estate business.
Get Your Directional Signs Now
Create the Perfect Open House Setup
To create the perfect open house setup, you'll need to work with your homeowner to ensure the house is in tip-top shape. Everything should be neat and clean, and personal items should be stowed away.
Sellers should also take some time to make sure the outside of the house is as enticing as the inside (Read our 15 Home Staging Tips for Sellers and how to stage a home for terrific suggestions on how homeowners can prepare their property for sale). Giving them an open house checklist can help ensure everything is done correctly. It's also critical that your clients understand they should not be at home during the open house.
Another crucial aspect of open house setup is selecting the right time for your event. Sundays from 1 p.m. to 3 p.m. are considered prime time, but you might want to think about starting yours a little earlier or ending a little later to give people who are hitting multiple open houses enough time to visit yours too.
What to Bring to an Open House as a Realtor
When you're thinking about what to bring to an open house as a Realtor, there are a number of useful things you'll want to have on hand. At the top of the list are business cards, a sign-in sheet and brochures that include all of the home details. Accessories like a literature holder will also come in handy. Refreshments are always welcome at an open house, and you'll want to ensure you're well-armed with details about the neighborhood itself. Open house guests from out-of-town will appreciate the information you're able to share.
How to Host an Open House
Learning how to host an open house is pretty simple. Make sure to arrive early, so you have time to set out all your materials and give the house a once-over. Check that the front walk and porch are clear of debris and look welcoming. Open window treatments to get the full benefit of the natural light, and turn on indoor lamps to show the home to its best advantage.
If the home has hidden treasures, like heated floors or towel warming racks, consider placing small signs to point out these amenities. Lighting a few well-placed candles can make all the difference in setting the right ambiance.
Greeting your open house visitors at the front door is among the top open house tips. If you're expecting a good turn-out, you'll find it helpful to have a colleague available to greet people and steer them to the sign-in sheet to make sure you gather contact information.
You can also take advantage of technology and run a Facebook Livestream as a virtual open house. Once it's recorded, you can post the video to your Facebook page and boost it for even more mileage.
Touch base with your open house guests as they leave to thank them and collect any feedback you can share with the homeowner.
Of course, your work isn't done once the open house is over. Put the contact information you gathered to good use and follow up with each of your open house visitors. Even if they aren't interested in that home, they may be promising leads for other properties you have for sale.
Count on Oakley Signs & Graphics for Your Open House Needs
Now that we've discussed how to host an open house, you're ready for the next step. Oakley Signs & Graphics has all the necessary signs and accessories for a successful open house event. We offer real estate directional signs, real estate sign posts, Realtor rider signs, and more. You can count on us for the assistance you need.
Shop Now