How To Stage a Home: A Guide To Professional Home Staging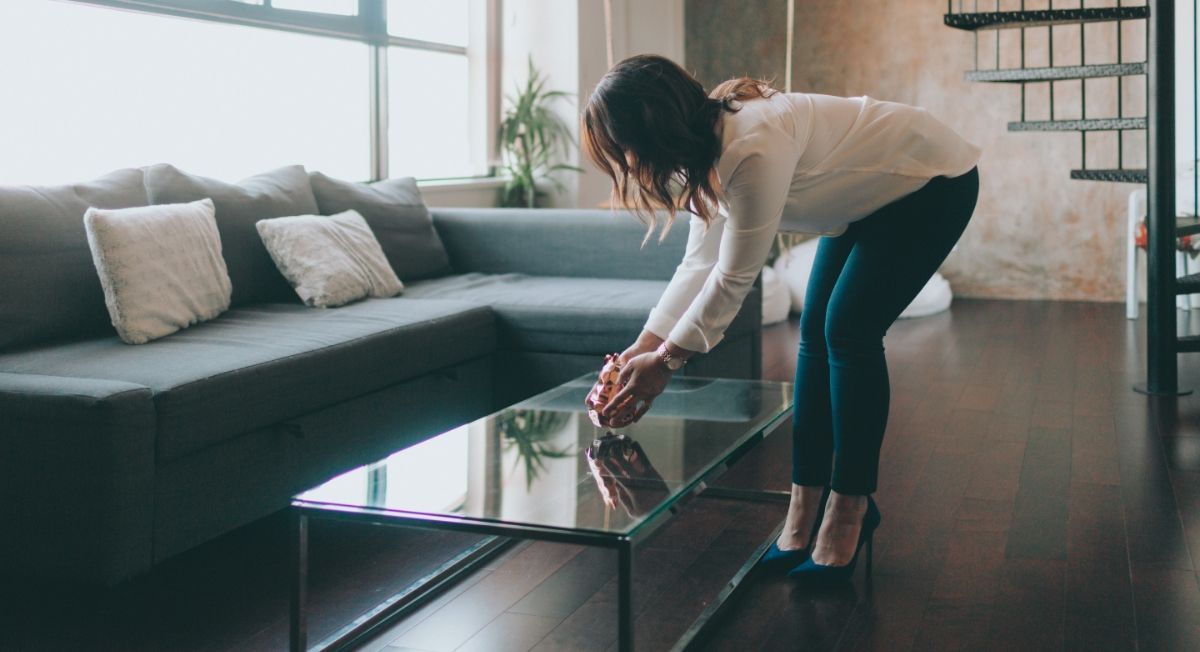 In today's competitive real estate market, it's not enough to simply put a for-sale sign in front of your property and wait for interested buyers to come calling. Knowing how to stage a home can turn a potentially long, drawn-out process into a quick sale.
According to a National Association of Realtors report, 81% of buyers' agents said professional home staging enabled buyers to more easily imagine a property as their own home. That same report noted 23% of sellers' agents said they staged all homes before listing them. Staging a property is crucial to setting a house apart and ensuring its successful sale.
This article will answer the question, "What is home staging?" and provide some helpful staging steps to set your clients up for success.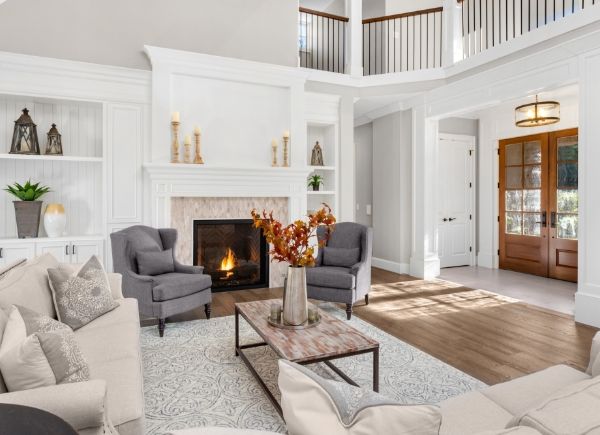 What Is Home Staging?
Home staging is a strategic process that involves preparing and decorating a house to make it appealing to the broadest range of buyers. This goes beyond basic cleaning and minor repairs; it's about creating a desirable lifestyle that buyers can aspire to. Whether it's rearranging furniture, adding decorative elements or adjusting the lighting, each alteration aims to enhance the property's perceived value and selling potential.
The significance of professional staging can't be overstated. According to the NAR report, 20% of sellers' agents said the dollar value buyers offer for staged homes is 1% to 5% higher than for similar, unstaged homes.
How to Stage a Home for Sale in Four Simple Steps
Learning how to stage a home for sale is crucial. Home staging is an art form that can transform any property into a buyer's dream home. It's a powerful tool in your arsenal as a Realtor and can significantly improve a home's marketability. Let's explore some of the essential principles underpinning effective home staging.
1. Creating a Neutral Space
Realtors who know how to stage a home understand that creating a neutral space is critical. One of the first staging steps involves depersonalization. While your client's home may be filled with their treasured memorabilia and personal photos, these items can hinder potential buyers from picturing themselves living in the space.
Your aim is to create a neutral canvas that appeals to an array of buyers. This doesn't mean the home should lack character. Instead, it should have a broadly inviting aesthetic, allowing potential buyers to envision their own belongings and lifestyle within the space.
2. Balancing Furnishings
Striking a balance with furnishings is another essential aspect of learning how to stage a home. An empty house can feel cold and uninviting, making it difficult for buyers to gauge the scale of rooms. On the other hand, too much furniture or clutter can make a space feel less functional and smaller than it is.
The goal is to demonstrate the potential of each room without overwhelming it. Thoughtfully selected pieces proportional to the room size and arranged to facilitate natural movement can make a significant difference.
3. Highlighting Strengths and Downplaying Weaknesses
Just like people, each property has its strengths and weaknesses. As a Realtor, your role involves strategically highlighting the positives and smartly downplaying any negatives. If the home has a stunning view or an updated kitchen, ensure these features take center stage. Conversely, if there are less appealing aspects, such as a small bathroom or lack of natural light, use staging techniques to draw attention away from these areas or improve their appearance. Professional home staging might involve clever furniture arrangement, the use of mirrors to enhance light and space or a coat of paint in a more appealing shade.
4. Focusing on Cleanliness and Maintenance
Never underestimate the power of a clean, well-maintained home. No amount of professional staging can compensate for a lack of cleanliness or basic maintenance. A clean house that smells fresh and is in good repair is instantly more appealing to buyers. It gives them confidence that the property has been well-cared for, reducing potential worries about hidden maintenance issues. As part of their staging steps, encourage your clients to deep clean their homes and attend to any outstanding maintenance issues before listing.
How to Stage a Home Room by Room
Every room in a house holds unique possibilities and challenges when it comes to learning how to stage a home. Let's walk through some significant areas and discuss how best to style them.
Living Room
The living room is often the heart of the home and is where buyers should be able to imagine themselves relaxing or entertaining guests. Professional home staging and design should start with a neutral palette and comfortable yet stylish furniture. The furniture arrangement should invite conversation and not obstruct traffic flow or views. Add a few thoughtful touches like a coffee table book, plush throw pillows or a tasteful piece of art, but avoid over-accessorizing.
Kitchen
Kitchens are a major selling point, and staging one requires careful attention to detail. Clear countertops to create a sense of space and cleanliness, leaving out only a few attractive appliances or items, such as a bowl of fresh fruit or a sleek coffee maker. Ensure cabinets, drawers and appliances are clean and in good working order. If the kitchen is dated, your staging steps should include minor upgrades like new cabinet hardware or a modern light fixture, which can make a big difference.
Bedrooms
Buyers want to see a bedroom that feels like a calming retreat. A neutral color scheme, a well-made bed with attractive bedding, and tastefully chosen artwork can go a long way. Make sure the room is decluttered, including the closets. Buyers will look inside, so a tidy, well-organized closet will show off its spaciousness and storage potential.
Bathrooms
Bathrooms should sparkle with cleanliness. Professional staging includes replacing old towels with new ones, stashing personal items out of sight and considering upgrades like a new shower curtain or bath mat. Add a touch of luxury with things like a stylish soap dispenser, a small vase of fresh flowers or high-quality bath products.
Outdoor Areas
Your staging steps need to include the front and back yards. Enhance curb appeal by ensuring the front yard is tidy, the entrance is inviting and any visible window treatments look appealing from outside. If the home has a backyard or patio, stage it as an additional living space with outdoor furniture and well-maintained landscaping.
How to Stage a Home With Lighting
Lighting plays a pivotal role in professional home staging, and it's an aspect that's often underestimated. It can dramatically alter the perception of a space, making rooms feel more inviting, spacious and attractive. Let's explore how to use lighting effectively when staging a home.
Natural light is one of a property's best friends. It can make an area appear larger and more open and welcoming. Encourage your clients to maximize natural light wherever possible. This could involve removing heavy drapes, cleaning windows or trimming outdoor foliage that blocks sunlight.
However, not all homes are blessed with abundant natural light. In these cases, artificial lighting becomes crucial. Make sure each room has sufficient general lighting (often overhead), but also consider adding task lighting in areas like the kitchen or study and accent lighting to highlight features such as artwork or architectural details.
When you learn how to stage a home, the proper lighting can help create a particular mood or ambiance. Warm lighting can create a cozy, welcoming atmosphere, while cool lighting can convey a modern, clean aesthetic. Dimmer switches can be a great addition, allowing you to adjust the mood depending on the time of day or the particular feature you want to accentuate.
As you stage a home, think of lighting as a way to spotlight the property's best features. For instance, under-cabinet lighting in a kitchen can showcase a beautiful countertop, while strategically placed landscape lighting can highlight an attractive garden or pathway.
How to Stage a Home DIY-Style
Professional home stagers bring expertise and an objective eye to the process. But home sellers may find staging their homes themselves is a cost-effective alternative if they're willing to invest the time and effort. As a Realtor, you can help your clients through the staging steps by sharing these practical strategies and common mistakes to avoid.
Effective Home Staging Strategies
These strategies can help your clients get the most out of their home staging efforts:
Start with a plan: Before moving furniture, your client should take time to plan their approach. They must assess each room, consider its strengths and weaknesses and decide what changes could maximize its appeal.
Neutralize: They should opt for a neutral palette to appeal to a broader range of buyers. This includes paint, furniture and decor. Neutral doesn't mean dull, so they should feel free to add interest with texture and patterns.
Declutter: A home seller should eliminate clutter to make their home appear more spacious and to let its features shine. This extends to closets and storage spaces, which potential buyers will likely inspect.
Depersonalize: Knowing how to stage a home means removing personal items such as unique collections and family photos. The goal is to make it easy for buyers to imagine themselves living in the home.
Highlight the best features: Your client should draw attention to their home's best features, whether it's a beautiful fireplace, high ceilings or a stunning view. They should use lighting and furniture placement to their advantage.
Common Home Staging Mistakes to Avoid
Help your clients learn how to stage their home by sharing these common mistakes to avoid:
Over-staging: It's easy to go overboard when staging, but too much decor or furniture can make a space feel cluttered and distract from the home's features. Sellers should aim for a balance that feels welcoming but not overwhelming.
Ignoring minor repairs: Small issues like leaky faucets, cracked tiles or chipped paint can give the impression of a poorly maintained home. Make sure your clients fix these issues before listing their home.
Forgetting about curb appeal: A home's exterior creates a crucial first impression for buyers. Ensure your client's home exterior is as appealing and well-maintained as its interior.
Neglecting to clean thoroughly: Even minor dirt or dust can be off-putting to potential buyers. A deep-cleaned home feels more inviting and shows that the property is well cared for.
Failing to consider the home's target market: How your clients stage their home should appeal to the most likely buyers. For instance, a house in a family neighborhood should be staged to appeal to parents, while a downtown condo would be styled with young professionals in mind.
Virtual Home Staging
With many home buyers turning to online tools in their searches, virtual home staging has become a powerful tool for Realtors and home sellers. According to the NAR report, 42% of buyers' agents said virtual tours are important to their clients.
Virtual home staging digitally furnishes and decorates a home. Using specialized software, stagers can virtually add furniture, rugs, curtains and decorative items to photographs of vacant or semi-vacant rooms.
This technique has several benefits:
It's typically more cost-effective than traditional home staging, which can involve substantial expenses for furniture rental and professional services.
It allows potential buyers to visualize the potential of a space without distractions, helping them to connect emotionally with the property.
It provides flexibility, allowing clients to easily try different styles or layouts.
Frequently Asked Questions About How to Stage a Home
Oakley Signs & Graphics is your partner in the home selling process. We've got a comprehensive collection of signs, brochure boxes, open house tools and other accessories to ensure your success. Read the following questions to learn more about how to stage a home.
Why Is Home Staging Important?
Home staging is important because it helps to highlight a property's strengths and downplay any weaknesses. With the proper staging, buyers can visualize themselves living in the space. Staged homes often sell faster and for higher prices than non-staged ones.
What Is the Best Way to Stage a Home?
The best way to stage a home is to:
Depersonalize and declutter
Strike a neutral tone
Deep clean every space
Make all necessary repairs
How Much Does It Cost to Stage a Home?
The typical cost to stage a home can range from $782 to $2,822, although it can go much higher. The cost varies based on diverse factors, including the size of the home, whether you hire a professional stager, the need for rental furniture and accessories and the overall market conditions. Some home stagers charge a fee for an initial consultation and then set a price for the staging plan itself. Even DIY home staging involves costs for repairing, repainting and updating.
Trust Oakley Signs & Graphics With Your Real Estate Sign Needs
Knowing how to stage a home is essential to selling a property in today's real estate market. It allows potential buyers to visualize a property as their future home, increasing its appeal and, often, its selling price. You don't want your for-sale and open house signs to detract from your client's home staging efforts. Oakley Signs & Graphics has the expertise and knowledge to help you design signs that get properties moving. Shop our extensive selection now and take advantage of everything we offer.
Shop Now
How to Stage a Home: Related Articles