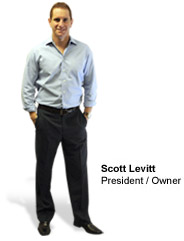 The Secret To Our Success?
Your Success
Since 1972, Oakley Signs & Graphics has had one mission: To be the very best at what we do. Whether or not we are "the very best" is up to you to decide.
Each day we strive to provide our customers a level of service and quality that is unrivaled. As a result, Oakley Signs & Graphics is rapidly becoming the nation's leading printing company specializing in real estate yard signs, political signs and many other types of signage.
In addition to serving thousands of Independent Real Estate professionals, mortgage brokers & agents, and Political campaigns nationwide, Oakley Signs & Graphics has had the honor of being selected as a national Approved Sign Supplier to more National Real Estate Franchises than any other sign company in the nation.
We combine personal service with national reach.
We are a Family Business...
and You are Part of the Family!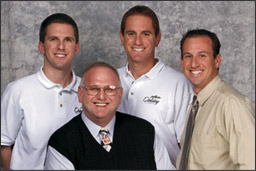 Brett Levitt, Ken Levitt, Scott Levitt, & Keith Levitt.
As a family owned company, we're driven to help your family, too. We figure you're more excited about selling homes and growing your business than you are about buying signs. So we've also set our sights on helping you become more successful.
To that end, In 2009 we launched
Tuesday Tactics
(
www.TuesdayTactics.com
), a free weekly newsletter read by over 100,000 people which offer specific actionable advice and tactics to help you grow your business and be more productive. Feel free to give it a look. To help you save on your next order, we even include sign coupons each week.
We take a very simple approach to everything we do. We ask ourselves:
What is the right thing to do?
What would we want if we were the customer?
Is it fair?
Does it make sense?
Does it provide customers a tangible benefit?
Will this help our customers become more successful?
If the answer to the above questions is "YES", then we do it, and we do it in a big way.
Some have said that we are "fanatical" when it comes to detail. We like to say that we are doing what our customers deserve, and doing what customers have come to expect from Oakley Signs & Graphics.
We are not just a sign company. We think of ourselves as an active contributor to your professional life. We want to help you succeed!
At the end of the day, we've earned our success through years of hard work and dedication to our customers. Some would call this the "old fashioned way" but we've found that it has never gone out of style. In fact, it is more valuable now than ever before.