The Do's and Don'ts of Designing Realtor Business Cards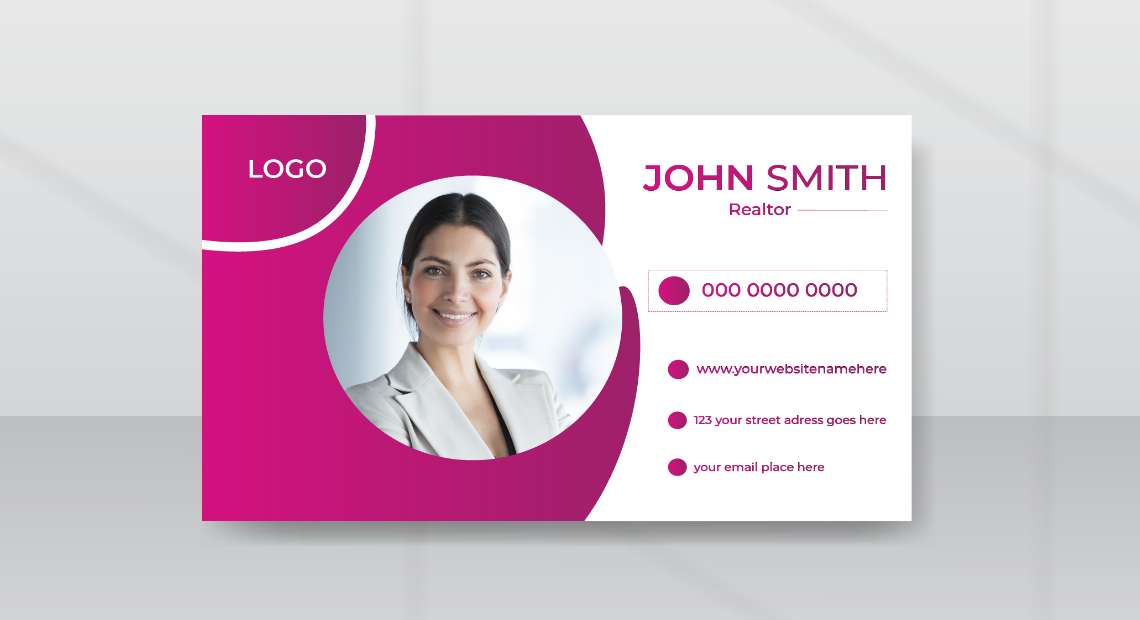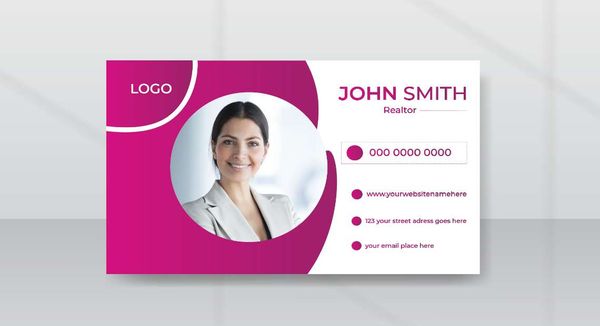 Carefully created Realtor business cards can be a real estate agent's best friend. The right look and feel set the tone for your clients' expectations. They may seem old school, but real estate business cards play a vital role in developing a relationship with your clients.
This article will review the reasons for using real estate agent business cards and present the top tips for designing business cards of your own.
Why Use Realtor Business Cards?
The best real estate business cards create a great first impression when you meet prospective clients. They also help to solidify and extend your personal brand.
Well-designed Realtor business cards are a fantastic tool for acquiring new clients. After all, 89% of home buyers would recommend their agent to others or use their agent again. What better recommendation is there than a business card that someone can tuck away and refer to when they're ready to buy or sell a home?
Now that we've discussed why you should use a Realtor business card, let's look at how to design a business card that will benefit you the most.
7 Do's of Creating Business Cards
Whether you're designing Keller Williams business cards, RE/MAX business cards or cards for another agency, you always want to adhere to good design rules. You also should follow your state's real estate agent business card requirements. Some states want you to use the full name you're licensed under or your real estate license number. Check your state's regulations before you get your cards printed.
Creating business cards can be easy if you follow a few simple tips. Make sure to include your:
1. Display Your Name Prominently
These belong to you, so your name should be a focal point of your business card design. List your title below your name to ensure potential clients understand your role.
2. Include Your Agency Name
Make sure to include the agency name when you're creating business cards, especially if you work with a larger realty firm. Name recognition is a crucial way to build trust.
3. Incorporate Your Logo
A logo is an instantly recognizable symbol that can establish your reputation in a client's mind. You'll want to use a high-quality image file so that the logo prints as crisply as possible.
4. List Contact Info
If you're designing business cards that you want to be truly useful, you need to include the right contact information. Be sure to list your:
Office phone number
Cell phone number
Email address
Website address
Physical address
Providing different contact methods gives the broadest range of potential clients an avenue to reach you.
Considering the prevalence of social media, you should also consider including your social media accounts as an alternative way to contact you. A QR code can help direct potential clients to the right site.
5. Include Brand Colors
Consistency across all your marketing materials is essential to great business card design. At the same time, a pop of color can help your business card stand out from competitors. Incorporating your agency's color scheme into your card is the perfect way to extend your brand.
6. Add Your Headshot
When creating business cards, you may want to include a photo of yourself. This only makes sense if you have a high-quality, professional headshot to use. A low-quality image will send the wrong message.
7. List Your Realtor Credentials
You worked hard to achieve your Realtor status, so go ahead and include your Realtor credentials. It's a fantastic way to establish yourself as a credible resource for potential clients.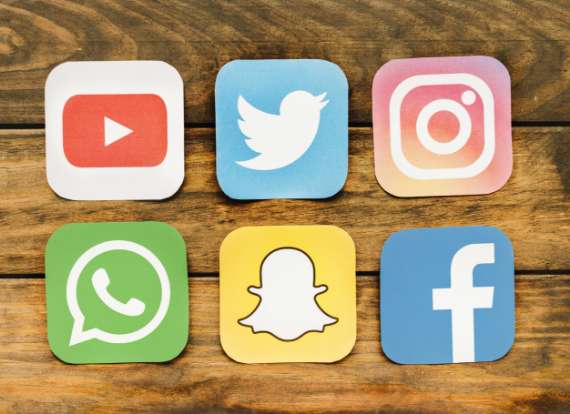 Rely on Oakley Signs & Graphics for Your Realtor Business Cards
Oakley Signs & Graphics has years of experience creating Realtor business cards for our customers. You can choose from our wide range of business card templates, upload your own design or have our design team create your card. Whatever method you prefer, you can rely on Oakley Signs & Graphics for professionally printed business cards. We're the design partner you can trust.
Start Designing Your Business Card Now
7 Don'ts of Designing Business Cards
Understanding what to include in real estate agent business cards is only half the battle. Designing business cards also requires that you know what not to do. To create the best real estate business cards, make sure to avoid:
1. Don't Use Stock Photography
Buying photos to use in your business card design is a dated practice that does nothing to differentiate your business. An easily recognized image that other agents have used can make you appear lazy or careless to potential clients.
2. Don't Clutter Your Card
Too much clutter will make the important details on your card disappear. Stick to the essential information and elements to create a clear, easy-to-read design. Consider printing on both sides of your card to reduce clutter.
3. Don't Try Photoshop
A logo is an instantly recognizable symbol that can establish your reputation in a client's mind. You'll want to use a high-quality image file so that the logo prints as crisply as possible.
4. Don't Employ Odd Shapes and Sizes
Unconventional sizes and shapes will only annoy your potential clients. If they don't fit easily into a wallet or pocket, strangely proportioned cards often end up thrown away.
5. Don't List Personal Information
Listing your hobbies may seem like a way to connect with potential clients. But including personal information on your business card is unprofessional and detracts from the image you want to portray. Prospective clients want to know what you can do for them, not what you're interested in.
6. Don't Use Weird Text Treatments
Unusual fonts will make your business card hard to read. Stick with legible, easily recognizable typefaces to create a professional look and feel for your card.
7. Don't Let Typos Slip In
This can't be emphasized enough: Proofread carefully when creating business cards — and then proofread again before printing them. And proofread them a couple more times, just for safety's sake. Misspellings and other typos will destroy your credibility with potential clients.
Other Considerations When Designing Business Cards
If you're designing business cards for optimal impact, carefully consider what type of material to use. A lightweight cardstock with a simple gloss finish can make you seem more approachable, while heavier cardstock may project a more luxe image. Plastic is a popular choice that's durable and modern. Magnetic cards are another fantastic option.
A simple message or quote is another way to set your business cards apart. Selecting a vertical layout can also give your cards a distinctive look.
Oakley Signs & Graphics Is Your Partner in Creating Business Cards
Oakley Signs & Graphics takes the difficulty out of creating business cards. We help you design effective, professional Realtor business cards that convey the necessary information and set the right tone with your potential clients. Backed by years of expertise, we offer cards in a wide range of materials. Find the real estate business cards you're looking for, and see the difference that Oakley Signs & Graphics can make.
Shop Now
Articles Related to Creating Realtor Business Cards