Why Real Estate Sandwich Boards Are So Effective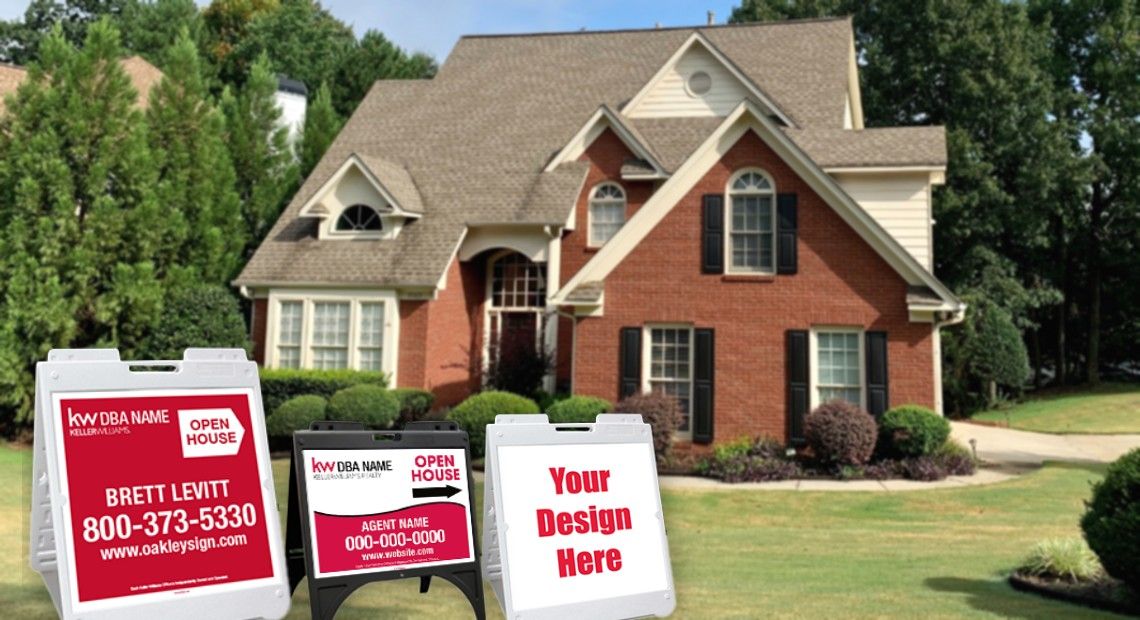 Sandwich boards, also known as tent signs or A-frame signs, are a great form of outdoor advertising for real estate agents. They're fantastic for announcing open houses and providing directions to homes for sale.
This article will review all the benefits of A-frame signage and the many reasons why Realtors should use sandwich board signs. We'll also discuss why Oakley Signs & Graphics is the go-to provider for A-frame signs.
What Is a Sandwich Board?
The original sandwich board signs date back to the 19th century and consisted of two placards that were attached and hung from a person's shoulders, thereby sandwiching the person between the two sides. Today's sandwich boards still consist of two placards joined together, but they generally sit on the ground.
They're often called A-frame signs because of the characteristic "A" shape created by their profiles.
7 Benefits of A-Frame Signs
Real estate agents rely on advertising sandwich boards for a wide range of reasons. Custom A-frame signs provide tangible benefits not available from other types of advertising. Smart Realtors choose A-frame signage because:
1. Sandwich Board Advertising Is Affordable
Sandwich board advertising is a cost-effective way to get your message out. Oakley Signs & Graphics offers the best pricing available on sandwich boards. And, because A-frame Realtor signs are double-sided, you get an inherent two-for-one bonus.
2. Sandwich Boards Are Highly Visible
Sandwich boards instantly grab people's attention. Pairing them with a highly effective design from Oakley Signs & Graphics helps A-frame signage stand out even more. The signs' double-sided nature pays off again because it means you can catch people coming and going.
3. A-Frame Signs Are Portable
A-frame signs are lightweight and simple to carry from one location to another. Many are equipped with a handle, making them extra easy to manage. They stow easily in the trunk or back seat of your car.
4. Sandwich Board Signs are Durable
Designed specifically for outdoor use, sandwich board signs are made of sturdy materials, with metals like aluminum and steel and plastics like PVC and styrene. Their durability means these sidewalk signs are good for the long haul.
5. A-Frame Signage is Versatile
A-frame signage is available in a wide range of configurations, such as:
18 inches by 24 inches
24 inches by 18 inches
30 inches by 24 inches
36 inches by 24 inches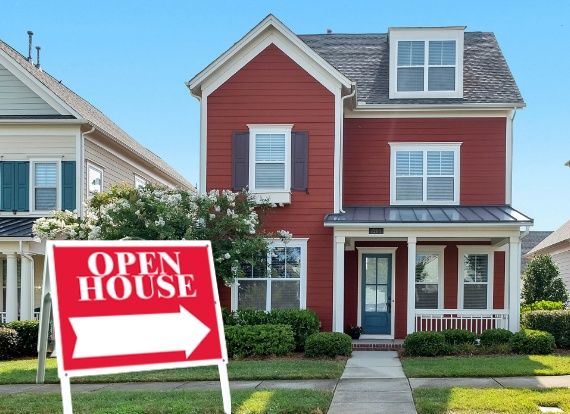 6. A-Frame Signs Are Easy to Store
Because they fold flat, A-frame signs tuck away nearly anywhere. They can be pulled out quickly whenever needed. The convenience of A-frame signage is unbeatable.
7. Sandwich Boards Are Reusable
Thanks to their portability and durable construction, sandwich boards are highly reusable. With proper maintenance and storage, they can be used again and again. If you opt for Oakley Signs & Graphics' Sign Shield laminate film, you'll get an extra layer of protection that can extend the lifespan of commercial ink by up to four years, providing even more options for reuse.
Get Your A-Frame Signs From Oakley Signs & Graphics
When you order A-frame signs from Oakley Signs & Graphics, you have multiple design options. You can create a custom sign, use one of our stock designs or have our professional designers develop graphics for you. Our sandwich board signs provide unparalleled durability, versatility and value. Start shopping now to take advantage of everything we have to offer.
Shop Now
Articles Related to A-Frame Signs