Real Estate Sign Size Guide
Learn about yard sign dimensions and real estate sign sizes with our real estate sign size guide at Oakley Signs & Graphics. Our guide will help you understand listing sign sizes and dimensions and more.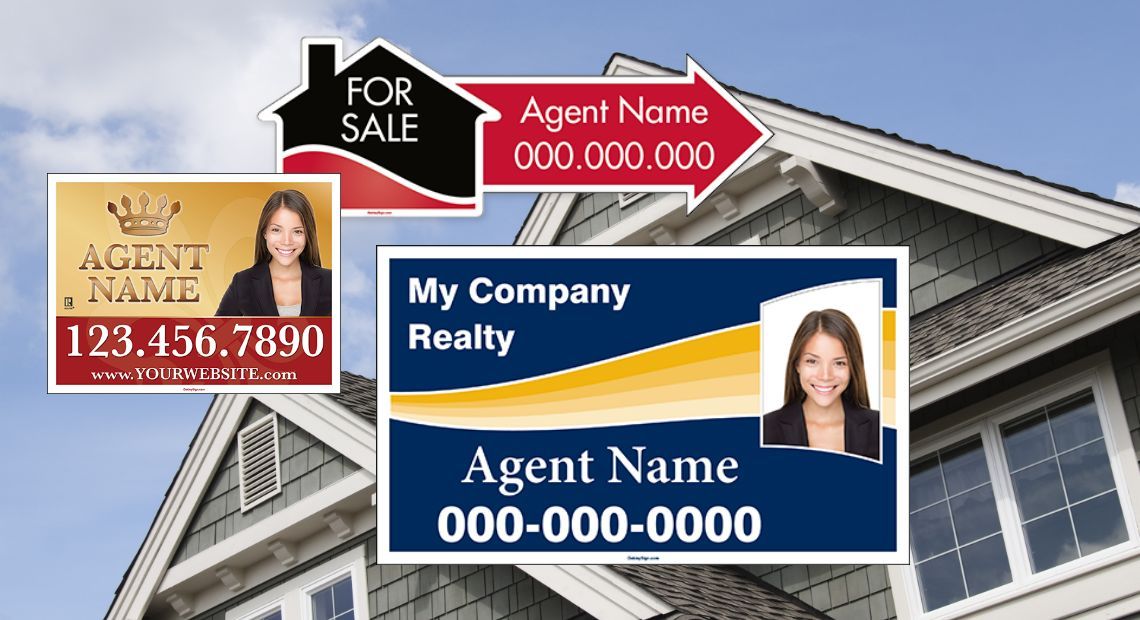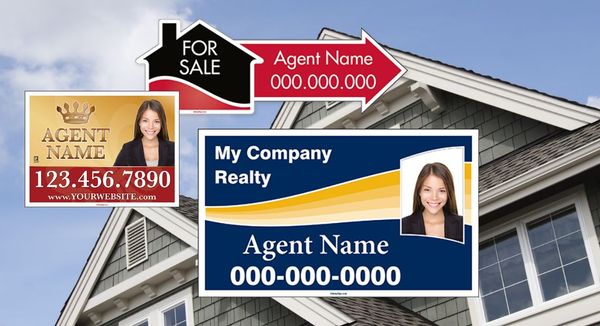 Creating a yard sign is essential to developing a real estate listing. Signs are the most effective marketing option for most real estate agents, so you want to get every detail right. But what real estate sign sizes are available? What's the ideal real estate sign size? This article will help you identify the best yard sign dimensions for your needs and show how Oakley Signs & Graphics is the go-to supplier for yard sign panels and real estate frames.
What Is a Real Estate Sign?
Before talking about signage sizes, it's good to have a solid definition for these types of yard signs. Real estate signs are the eye-catching placards placed on the lawns of homes for sale. They're designed to grab the attention of would-be buyers who are passing by. But a well-designed real estate sign also serves as an essential branding element for any real estate agent. It can draw in home sellers looking for a reputable agent to help manage the sale of their house. There's pertinent information you need to include on your panel, regardless of the size of real estate signs you select. Realtor signs should display the names of the agent and agency, the agent's phone number and the relevant website address. Most yard sign sizes can accommodate that amount of information, along with the agency's logo and real estate agent's photo. Besides for-sale signs, you also need to consider using riders, directional signs and open house signs. These sometimes have different dimensions than standard lawn sign sizes.
What Materials Are Available for Real Estate Signs?
Any discussion of real estate sign dimensions wouldn't be complete without touching on the materials available. While wood is no longer an option, a wide range of materials is used for real estate signs. Today's sign materials are durable and can stand up to extreme weather conditions. Depending on the chosen material, you also may have the option of different panel thicknesses. Besides reflective yard signs, Oakley Signs & Graphics also offers panels in plain:
Aluminum
Corrugated plastic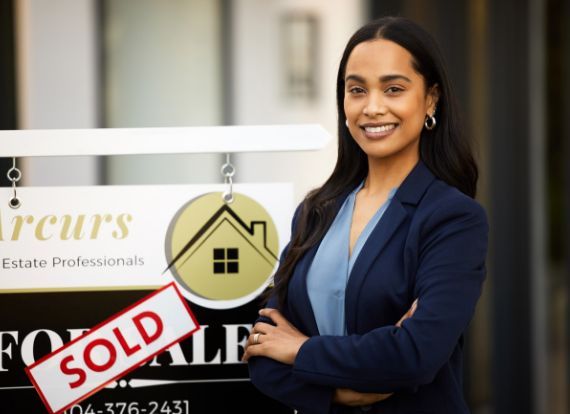 Buy Your Real Estate Signs From Oakley Signs & Graphics
Leading real estate agents around the country rely on real estate signs from Oakley Signs & Graphics. We offer the most popular and effective real estate sign sizes, along with the frames and hardware for your preferred display method. We back all of our products with our 5 Star Pledge, promising the best in service, quality, satisfaction, price and delivery. Our unparalleled customer service means you'll get the signs you need when you need them.
You can design your own signs or opt for our free, professional design services to craft the panels that meet your needs. It's easy to upload the necessary graphics, and we can take care of the rest. Contact us now to learn more.
Contact Us
Finding the Right Real Estate Sign Size for Your Needs
There are some basic real estate sign dimensions that every agent should keep in mind as they create their listing signs. In selecting the best real estate yard sign dimensions for your application, you first need to decide on a horizontal or vertical orientation. Some agents opt for vertical panels because they feel that orientation has a more elegant look than traditional horizontal panels.
Typical vertical yard sign dimensions include 30 inches by 24 inches, 36 inches by 18 inches and 24 inches by 18 inches.
Standard horizontal real estate sign sizes include 24 inches by 36 inches, 24 inches by 30 inches and 18 inches by 24 inches.
Another popular option is 24 inches by 24 inches.
The real estate sign size you choose will depend on the amount of information you include on the sign — a lot of information on a smaller sign won't be visible to passersby. Placement may also affect your real estate sign size. If you need to post your sign farther from the street, a larger sign might be your best choice. Depending on the number of details you include and the location of your sign, you should be able to find what works for you among the standard sizes of real estate signs.
Sizes for Other Types of Real Estate Signs
Sign riders, which run either above or below the main real estate sign, are generally 8 inches high and as wide as the sign, leaving enough room for a simple message like "open house" or "renovated kitchen." Many agents use A-frame signs to provide directions or announce an open house. A-frames are typically available in 24-inch-by-24-inch and 18-inch-by-24-inch sizes, although 36 inches by 24 inches is also a possibility. Again, the sign's location and amount of information will dictate the best size for your sign.
Real Estate Sign Accessories to Meet Your Needs
The proper real estate sign size isn't your only consideration when marketing a home. You need to ensure you have all the tools in hand to make your job as easy as possible. Popular real estate sign accessories include frames, posts, hardware, feather flags and brochure boxes, along with many more. You can find all of these at Oakley Signs & Graphics, a one-stop shop for all your marketing accessory needs. We understand real estate agents' concerns and provide the best service and products to meet your requirements — and we offer the widest selection of real estate signs by brand.
Trust Your Real Estate Sign Needs to Oakley Signs & Graphics
Oakley Signs & Graphics creates signs that will turn heads and capture attention, no matter what real estate sign size you choose. Our professional team takes the time and effort necessary to manufacture the top-notch signs your business depends on. You can rely on us for outstanding quality, exceptional service and the fastest delivery times available. Take advantage of our unparalleled expertise and give your agency a competitive edge.
Shop Now
Articles Related to Real Estate Sign Size