Guide To Designing the Most Effective Real Estate Signs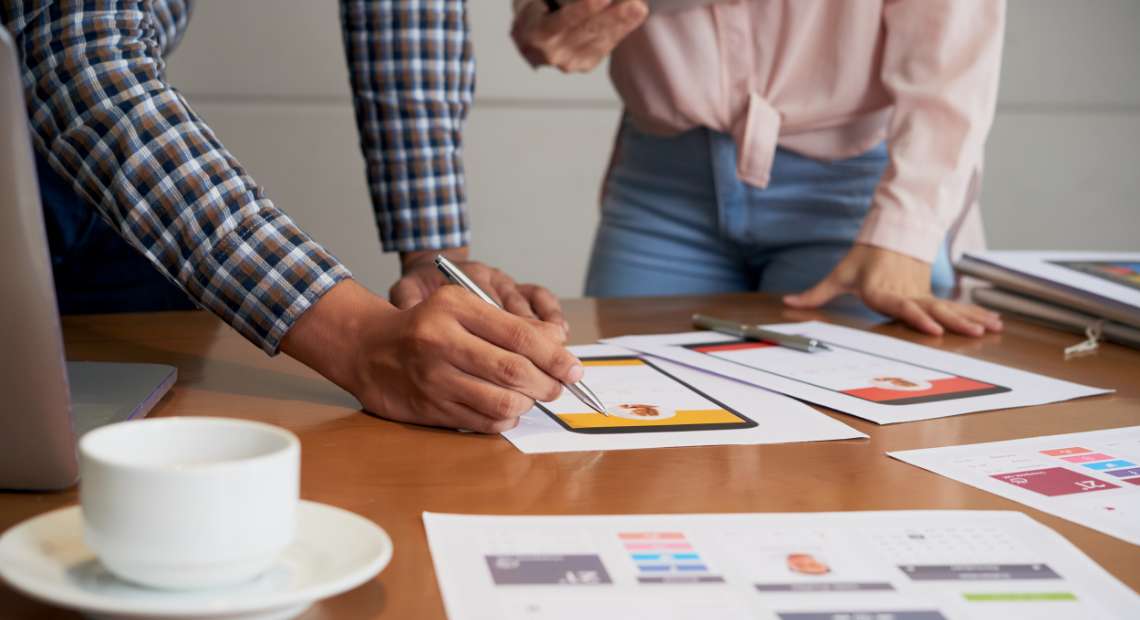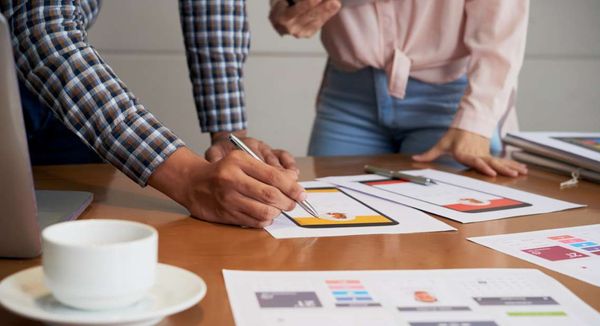 With all the details you need to attend to, a real estate yard sign may not be at the top of your to-do list. But designing the most effective real estate signs can go a long way to creating brand recognition and building your business.
Great real estate signs are worth their weight in gold. They are your brand ambassador in sunshine or stormy weather – and they help your property to sell. So, what elements should you use to produce unique real estate signs that capture (the right kind of) attention?
Let's go over some of the tried-and-true methods for designing effective real estate signs. We'll start with the basics and cover the intangible elements. When you're ready to move forward, Oakley Signs & Graphics is here to help you bring it all together.
Real Estate Signage: Branding, Branding, Branding
The best real estate sign designs reflect the brand at a glance. Think about it. All successful brands have a consistent look, from their logo to the colors they use to the style of their type. For REALTORS®, that messaging carries through all the real estate yard signs, brochures and collateral pieces they use.
Whether you're a commercial or residential REALTOR®, designing real estate signs that attract potential clients to your property is a priority that should not be ignored. Let's break it all down and talk about each element of successful real estate sign designs.
Logo Placement
Arguably the most important thing on your custom real estate sign is your company logo. Make sure it's prominent enough to be legible. Is there a specific color you've picked out for your logo? Make sure you use that color consistently in all the real estate marketing you do.
Type Style
One of your brand elements is the typeface you use. Be consistent with your type – it's a critical component when you design a real estate sign. When you choose a typeface, use one that's readable from a distance. Stay away from fancy lettering or funky type styles. You may think they look cool, but you're wasting your time and money if your sign isn't instantly readable. This is true of all your signs, including real estate sign riders and directional signs.
These five typefaces make for great real estate signs:
The Psychology of Color
There have been many studies on how different colors convey different emotions. As you design a real estate sign, it's essential to choose a color with the right vibe to attract potential buyers. One factor to consider is the type of property you're selling. There is a theory that these colors should be used for real estate sale signs:
Dark Shades of Blue, Brown & Black: Expensive Properties
Medium Blue with Red: Median-Cost Homes
Red or Orange: Low-Cost Housing
Green: Commercial Property
In the Background
As you're coming up with real estate sign design ideas, one of the things you'll need to land on is the background color of your sign. If your logo is dark, you may decide the background should be white, so the colors don't fight. A white background gives you more flexibility on the color of your type, although the best color for readability is basic black. If you choose a dark color background, the type should be white to stand out.
Picture Perfect
These days, many real estate signs include a photo of the REALTOR®. If you go this route, make sure you're dressed as the real estate professional you are and that the photo resolution is clear and crisp. This is your first point of contact with a potential buyer, and you want to make the best impression.
Messaging
When you design a real estate sign, it's crucial to consider the messaging. Most real estate signs write themselves. Once the logo has been added, it's just a matter of stating the purpose ("For Sale" or "Open House" signs, etc.) and your contact information. Some real estate agents will get quirky with their signs, but doing so isn't likely to sell your property any faster. Buyers are interested in someone they can trust – a professional who can help them purchase the home of their dreams.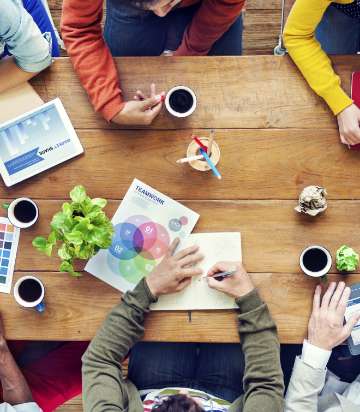 Beyond Lawn Signs
While all the same principles apply to the best real estate sign designs, there are instances where you have a little leeway. For example, if you're selling a high-end property, you may choose more subtle yard signs, but if you're conducting an open house for that property, you'll still want directional signs that attract attention. In that case, it's fine to use bright hues like red or orange.
Frequently Asked Questions About Real Estate Signage
At Oakley Signs & Graphics, we get a lot of questions about real estate sign designs. We've answered a few of these questions here, but if your concern hasn't been addressed, please contact us. We're always happy to assist!
Who Can Help Me Design Unique Real Estate Signs?
If you want to design real estate signs but are not confident in your artistic abilities, Oakley Signs & Graphics can help. We offer free custom sign design services. You can provide us with the elements for your real estate signage, and our team of design experts will partner with you to create professional custom real estate signs that set you apart from the competition.
What if I'm a Real Estate Agent for a Larger Realty Company?
Oakley Signs & Graphics has signage templates for dozens of top real estate brands. Many real estate agents customize these signs by adding their information – and you can, too. We'll add your information and deliver professional signs that provide a consistent brand look.
What Types of Real Estate Signage Do I Need?
To build an inventory of great real estate signs, be sure to include the following:
Yard Signs
Directional Signs
Rider Signs
Vinyl Banners
Stakes, Frames & Accessories (to Display Your Signs)
Trust Oakley Signs & Graphics to Help You Create the Most Effective Real Estate Signs
Whether you're adding your name to the great real estate signs that your parent company has already created or you're an independent REALTOR® who needs to design effective real estate signs from scratch, Oakley Signs & Graphics is here to help. We'll provide the level of support you need to produce the most effective real estate signs for yourself and your real estate team. Find all the real estate sign designs you need at Oakley Signs & Graphics!
Shop Now
Related Articles