How to Create a Real Estate Brochure That Makes an Impact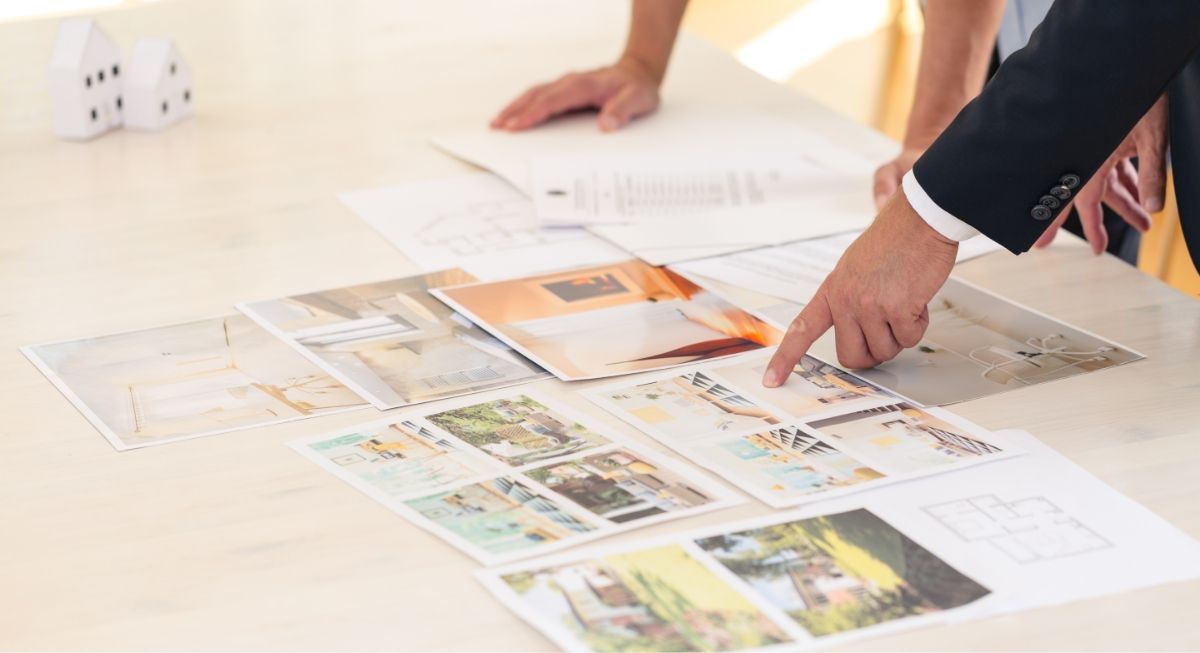 The real estate brochure is an essential marketing tool for Realtors. Even though 69% of agents have a website, many still get a lot of mileage out of real estate pamphlets. Print promotional materials help Realtors get the word out about the properties they're selling.
This article will review how to create a brochure in 14 simple steps. We'll also look at the benefits of using a real estate listing brochure and the reasons why this marketing strategy is successful.
The Benefits of Creating a Brochure
Creating a brochure can provide several advantages. For one thing, most audiences can easily navigate and understand pamphlets. Real estate marketing brochures provide other benefits because they:
Offer limited distractions
Are cost-effective
Deliver versatility
Are tangible
Can be quick to print
Brochures also help Realtors establish their branding and develop trust with potential clients.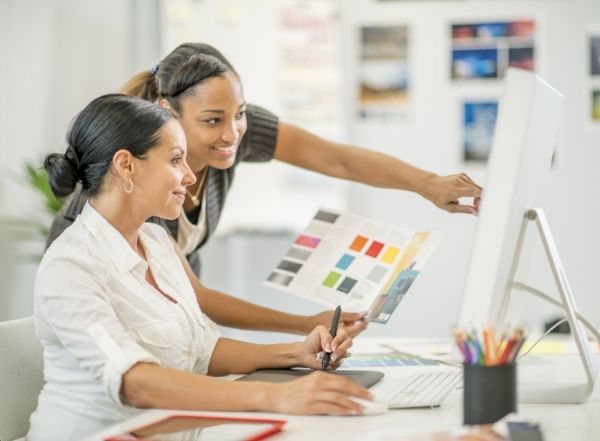 14 Steps to Design a Real Estate Brochure
Professional real estate brochures don't happen by accident. The best real estate brochures aren't challenging to create, but they take some thought and planning. Follow these steps to design an effective real estate listing brochure:
1. Identify Your Target Audience
Different images and descriptions will compel different audiences. Know who you want to reach to ensure your pamphlet incorporates the right elements.
2. Determine Your Goals
What do you want to accomplish by creating a brochure? Promote your agency? Attract prospective sellers? Drive potential buyers to a specific property? Decide why you want a real estate pamphlet and stick to that theme.
3. Choose a Simple Layout
A complicated layout may seem classy, but it can be hard for a reader to follow. It's also difficult to design. A straightforward structure gives you the best chance of communicating clearly with your target audience. There are plenty of online templates to help you create a simple design.
4. Use Professional Images
Images can make or break your real estate listing brochure. Blurry photos or pictures taken from the wrong angle will turn off your audience. Make an effort to invest in high-quality images to properly display your property and give your brochure a boost.
5. Include a Floor Plan
Many potential buyers will request a floor plan of a property before deciding to make a bid. If it's available, incorporate the home's floor plan in your real estate pamphlet.
6. Select an Appropriate Font
Fancy fonts may seem sophisticated, but they're often hard to read. Find a legible font that will be easy for your target audience to follow. Using multiple fonts can look unprofessional, so you'll want to stick with your chosen font throughout your real estate brochure. Instead of using different typefaces, change your font size or use italics and bold for emphasis. Use a font color that provides enough contrast with your background color to ensure your audience can easily read the content.
7. Write Compelling Descriptions
The most effective real estate brochure content provides the information that buyers want. Consider your target audience and include the details that will compel them to visit your property. Keep it concise, but don't just list features. Use wording that will make the property feel like home to your prospective buyers.
8. Place Your Content Strategically
Be careful where you put the copy in your real estate brochure. Placing content over an image may seem cool, but it often makes the copy hard to read. Space out your content to give the flyer a clean, uncluttered look.
9. Use Color Judiciously
The right colors in your real estate pamphlet can really sell your property. But keep your color selection to a minimum and use complementary colors for the greatest effect. You can use online color wheels to help identify the best colors. To ensure maximum readability, consider a light color for your brochure background and a dark color for the font.
10. Choose an Appropriate Paper
The paper you use for your real estate marketing brochures says a lot about the property you're selling. Matte finishes provide a homey feel, while glossy paper creates a more elegant look.
11. Incorporate Your Branding
One way to select a font or color is to rely on your corporate branding. If your agency has a set font and color combination, using that can strengthen your brand while conveying the necessary content.
12. Include a Call to Action
Don't assume your readers will know what to do when they finish reading your pamphlet. The best real estate brochures clearly direct readers to their next action, whether that's to contact you or visit the property. Make sure to provide the necessary information — say, a phone number or street address — so that your audience can complete your desired action.
13. Insert Your Contact Details
Regardless of your call to action, some prospective buyers will want to contact you. Include your agency name, your own name, phone number, email address and website address to make this as easy as possible. Including complete contact information also increases your credibility in the eyes of your target audience.
14. Proofread Your Real Estate Brochure
Proofreading is one of the most important steps to take in creating a brochure. Typos and factual mistakes will ruin all your hard work. Check your pamphlet several times and read the content out loud to look for any missteps. Also ask a few trusted coworkers to review your real estate brochure to ensure it's perfect. The time to proofread is before you print a lot of copies.
How a Real Estate Brochure Holder Can Help
Now that you know how to create a brochure, you want to put your best efforts into its presentation. A sturdy real estate brochure holder will allow you to display your pamphlets while protecting them from the elements. Holders also enable prospective buyers to pick up your pamphlet quickly and easily.
Trust Your Real Estate Brochure Holder Needs to Oakley Signs & Graphics
We offer several real estate brochure holders to meet your needs. We can also customize your box to match your agency branding. Oakley Signs & Graphics holders deliver all the functionality you need. Start shopping now for the real estate brochure holder you want.
Shop Now
How to Create a Brochure: Related Articles