What Are the Benefits of Real Estate Brochures?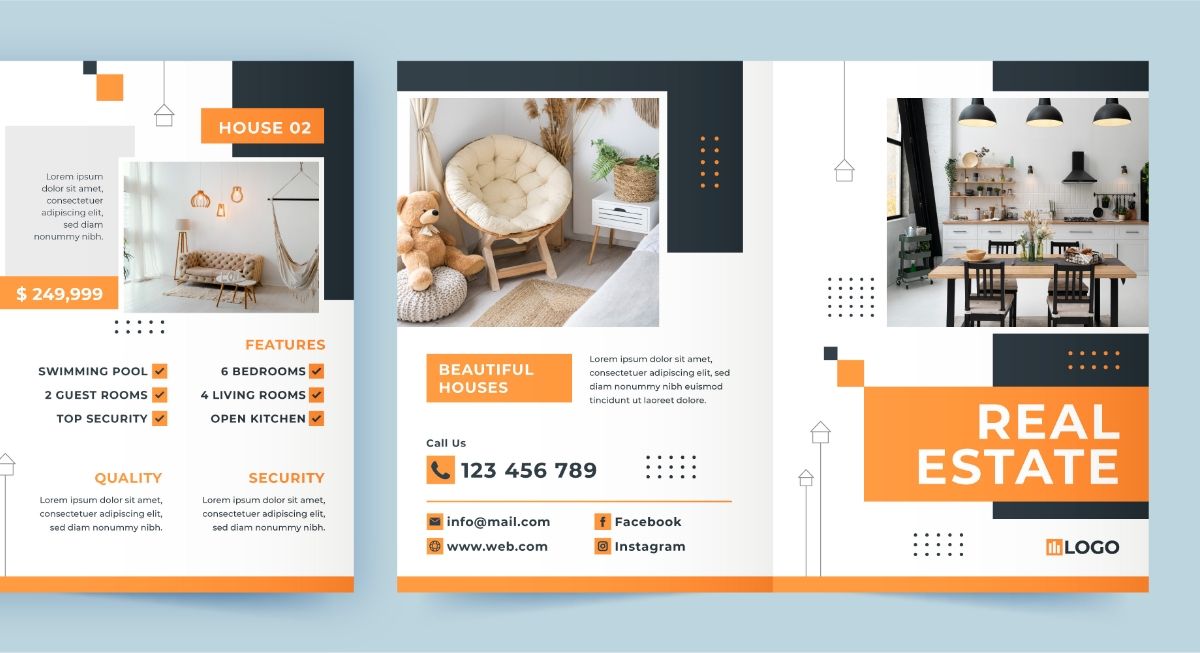 It may feel like online media has taken over real estate marketing. After all, 74% of Realtors use Facebook and 56% use LinkedIn for business purposes. But the Realtors with the best track records know that printed real estate brochures play an essential role in marketing properties.
This article will review the top seven benefits of a brochure. We'll also look at some crucial design elements to include in your property brochures.
What Are Real Estate Brochures?
Real estate brochures are any print assets you use to promote your properties. They can range from single-sided pages to multi-page booklets. A bi-fold or tri-fold brochure is often a popular choice. Whether displayed in an outdoor real estate brochure box or on the tables at open houses, print marketing can make a difference in your real estate business.
7 Benefits of a Brochure
Realtor brochures offer distinct advantages over other types of marketing. The top benefits of a brochure include:
1. They're Easy to Read
Research shows that print advertising is easier to consume than online media. For instance, it takes 21% less cognitive effort to read direct mail than digital media. Strategically condensed bits of information on Realtor brochures are simpler for potential clients to digest.
2. Property Brochures Limit Distractions
With a property brochure, you have a captive audience. They can concentrate solely on your message rather than be distracted by unrelated ads and popups on online media.
3. Real Estate Brochures Are Cost-Effective
Digital advertising can take a substantial bite out of a real estate agency's marketing budget. But real estate brochures are an affordable option to reach your target audience.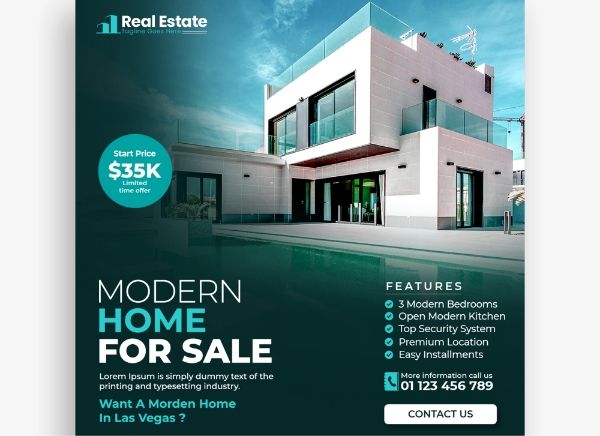 4. Realtor Brochures Are Versatile
You can use Realtor brochures in a variety of ways. They can be displayed in brochure boxes, set out on counters at open houses or distributed at community events. Once set up, a real estate brochure is relatively easy to update to promote a new property.
5. Property Brochures Are Tangible
Digital ads are fleeting and soon forgotten. Studies show that direct mail results in 75% recall, compared to 44% for digital ads. Property brochures are hands-on advertising. They make it easy for potential buyers to review the information you want to share.
6. Real Estate Brochures Establish Brand and Build Trust
Carefully designed real estate brochures are a terrific way to reinforce your branding. Their professional look and feel indicate your willingness to invest in potential clients. A print marketing piece encourages your target audience to trust your real estate agency.
7. Realtor Brochures Are Quick to Print
Digital marketing can take time and know-how. But Realtor brochures can be designed and deployed quickly and easily. Print jobs are relatively fast to complete and can get your message out on the market in no time.
Essential Design Elements for Real Estate Brochures
All successful real estate brochures share similar characteristics. If you want an effective real estate brochure design, make sure to use:
Clear, legible font: A clean typeface will be easier for potential clients to read.
Property photos: It's a must to add images to your brochure. Make sure they're professional and large enough to be seen.
Property details: Square footage, the number of bedrooms and bathrooms and any updates are valuable information to list on your brochure.
Contact info: Provide multiple ways for prospective buyers to contact you, including phone, email, agency address and social media accounts.
Branding: Reinforce brand recognition with your agency's brand colors and logo.
QR Code: Incorporate your print and digital marketing efforts by displaying a QR code that takes potential clients straight to the property's online listing.
Whether you use an elegant, modern or minimalist design, these elements will help ensure the success of your real estate brochures.
Let Oakley Signs & Graphics Support Your Print Marketing
Now that you know the benefits of a brochure, you're ready to take the next step. Oakley Signs & Graphics offers customizable real estate brochure boxes that safely and prominently display your print marketing. Contact us today for the brochure boxes that will set your real estate business apart.
Shop Now
Articles Related to Real Estate Brochures