Stand Out with the Best Real Estate Signs Realtors Love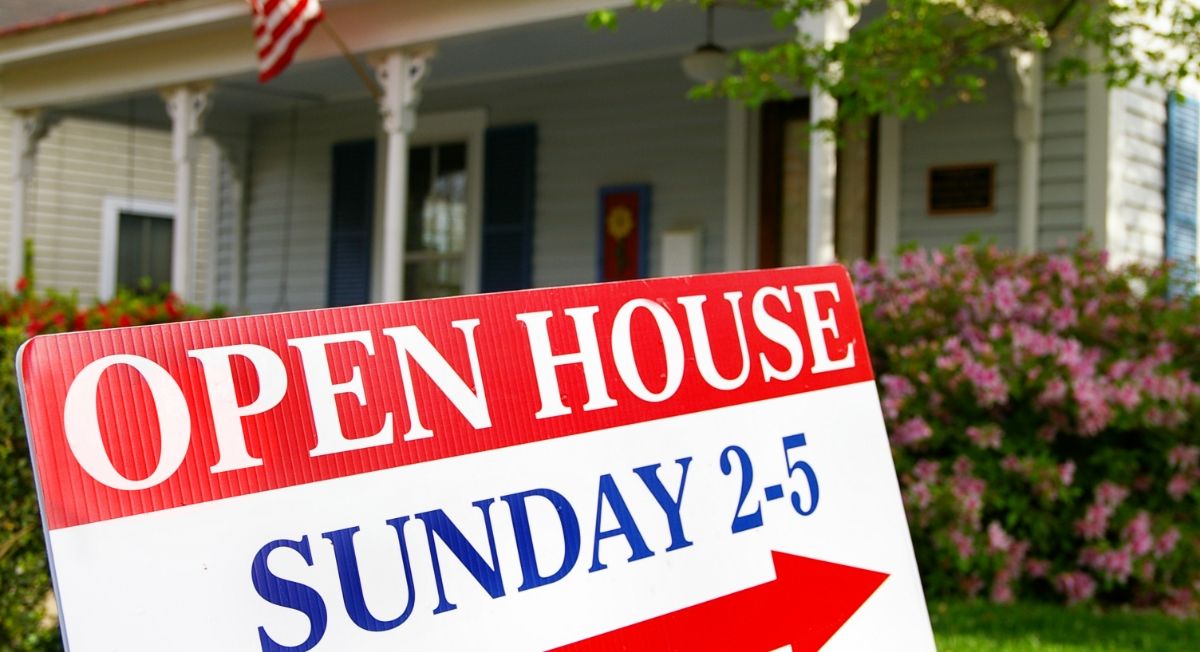 Signs are an essential marketing tool for Realtors. The best real estate signs provide visibility for a property and advertise the Realtor's services. Even though most buyers find their homes online, signs still play a vital role. In today's competitive market, it's more important than ever to have high-quality real estate panels that stand out and make an impression on potential buyers.
This article will explore the best yard signs for Realtors and offer tips for selecting and designing panels that will grab the attention of potential buyers.
Yard Signs for Realtors and More
Real estate agents have a wide range of signs available for their use. The list includes riders and directional, open house, A-frame, sold and yard signs for Realtors. Each serves a specific purpose in promoting a property or agency.
For-Sale Signs for Realtors
Yard signs, also known as for-sale signs for Realtors, are the most common type of real estate sign. They typically appear in a property's front yard to attract attention and let passersby know it's for sale. These signs can feature custom messaging and graphics to help the property stand out.
Directional Signs
Directional signs guide potential buyers to the property. These signs are typically placed at key locations in the neighborhood, such as street corners or busy intersections, and can help generate traffic to the property. They may include custom messaging, arrows and graphics to make them easily identifiable.
Open House Signs
Among the best real estate signs, open house signs are used to promote upcoming events. These signs can be placed in the neighborhood or at the property entrance to alert potential buyers of the open house. They may include the date and time of the event, as well as other relevant information about the property.
A-Frame Signs
A-frame signs are another popular type of real estate sign. These signs are usually placed on the sidewalk in front of the property or on a busy street to generate traffic. A-frame signs can include custom messaging, graphics and directional arrows to make them more effective.
Riders
Riders are small signs that attach to a yard sign and provide additional information about the property. These signs may include particulars such as the number of bedrooms or bathrooms, financing options or other details about a property. Riders are an effective way to provide potential buyers with additional information about a property without cluttering the main yard sign. Options like Keller Williams' stock poly novelty riders include fun, catchy slogans, such as:
You complete me
You know you want me
I'm beautiful inside and out
Branded rider signs, like eXp riders and RE/MAX riders, are also available.
Sold Signs
Cute sold signs for Realtors are a fantastic way of showcasing your selling capabilities.
These signs are typically placed on the yard sign or A-frame sign of the property after the sale has been finalized. Sold signs can be a powerful marketing tool for Realtors, as the panels demonstrate their success in the market and can attract potential clients looking to sell their own properties. By showcasing their successful sales, Realtors can build trust and credibility with prospective clients, leading to more business in the future.
Keller Williams' closing signs exemplify a subset of sold signs that give passersby the heads up that a property is about to be sold. They can be something typical, like a rider, or more unusual, like eXp's key-shaped closing signs.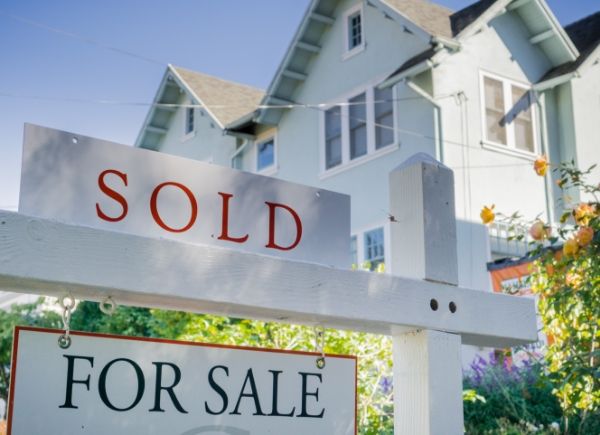 Find the Best Real Estate Signs at Oakley Signs & Graphics
Oakley Signs & Graphics specializes in real estate panels, including for-sale signs for Realtors. We work hard to deliver the best real estate signs for all our customers. If you want durable, effective panels with the best pricing, you want Oakley Signs & Graphics.
Shop Now
Considerations in Choosing the Best Real Estate Signs
When looking for the best real estate signs, there are several factors that will ensure the panel effectively promotes the property and represents your brand in a professional and memorable way. Material, customization options, size and durability impact the effectiveness of yard signs for Realtors.
Material
One of the first considerations is the material of the sign. The best real estate signs consist of durable materials like coroplast, aluminum, steel or PVC. Each material has its own disadvantages and advantages in terms of durability, cost and appearance, so it's essential to select the right material based on your needs and budget. The experts at Oakley Signs & Graphics can help you identify a suitable material for your signs.
Customization Options
Another crucial consideration is the customization options available for the sign. These can include colors, fonts, logo placement and more. Customization can make the panel stand out and reflect your brand identity. Oakley Signs & Graphics offers complete customization services to help you create the best real estate signs for your agency.
Size
Size is also important, as a too-small sign may not be visible from the street, while a too-large sign may be overwhelming or challenging to install. Popular sizes include rectangles like 24" by 30" or 18" by 24" and 24" by 24" squares. Vertical signs in sizes like 30" by 24" are another common choice. Oakley Signs & Graphics offer all these sizes and much more, including different dimensions like 18" by 30".
Durability
Choosing a durable and weather-resistant sign is essential, especially since the panel will be outdoors. A sign that can withstand the elements will ensure your message remains visible and effective for the duration of your marketing campaign and beyond. Oakley Signs & Graphics allows you to optimize your sign's durability with options like Sign Shield laminate.
Finding the Best Real Estate Sign Designs
Designing an effective real estate sign is essential for attracting potential buyers and generating interest in a property. Although they may vary in looks, the best real estate sign designs follow many of the same tips concerning messaging, design elements and more.
Clear, Concise Messaging
One of the most crucial design tips concerns messaging. Clear, concise messaging is critical for real estate signs, as it ensures that potential buyers can quickly and easily understand the most important details about a property.
Real estate signs have limited space and time to grab the attention of potential buyers, so it's essential to use messaging that is easy to read and understand. Panels that spotlight key details and present them clearly and concisely allow potential buyers to quickly determine if the property interests them.
Clear and concise messaging also establishes the Realtor's credibility and professionalism. By presenting information in a well-organized way, real estate agents can demonstrate their attention to detail and commitment to providing a positive experience for potential buyers and future sellers.
Attention-Getting Design Elements
The best real estate sign designs incorporate attention-grabbing elements to make the panel stand out. This can include bold colors, large fonts and striking graphics that catch the eye and attract attention. Real estate signs are often placed in high-traffic areas, such as busy streets or neighborhoods, where there's a lot of competition for attention. By incorporating striking features, real estate signs can capture the interest of potential buyers and draw them in to learn more about the property.
Signs that use design elements relevant to the property and its target audience — say, waves on a sign for a beachfront property — can help to build interest and excitement among potential buyers.
The Proper Use of Branding
Attention-getting design elements are fantastic, but they must go hand-in-hand with your agency's branding. The best real estate sign designs feature proper branding, which is essential to building recognition and trust with potential buyers and sellers. It helps establish a recognizable and memorable brand that stands out in the minds of prospective clients. Effective branding is consistent across all marketing materials, including real estate signs, and helps convey the Realtor's unique value proposition.
One of the most vital aspects of branding for real estate signs is the use of consistent colors, fonts and logos. By using the same colors and fonts across all marketing materials, real estate professionals can help to establish a visual identity that is instantly recognizable and memorable for potential buyers. Additionally, including a logo or other branding elements on real estate signs can help reinforce a Realtor's credibility and professionalism, making it more likely that prospective clients will remember and seek them out.
Another important branding consideration is the messaging and tone used in the sign. Effective branding should be tailored to appeal to the property's target audience. For example, if the property is a luxury home, the branding should communicate a sense of exclusivity and sophistication.
Order Yard Signs for Realtors From Oakley Signs & Graphics
Oakley Signs & Graphics has a comprehensive lineup of yard signs for Realtors, along with sold signs, riders and much more. You can find the best real estate signs in our extensive collection. Plus, you can't beat our exceptional customer service and pricing. Purchase your panels now, and take advantage of everything we offer.
Shop Today
The Best Real Estate Signs: Related Articles