Real Estate Marketing Guide For Realtors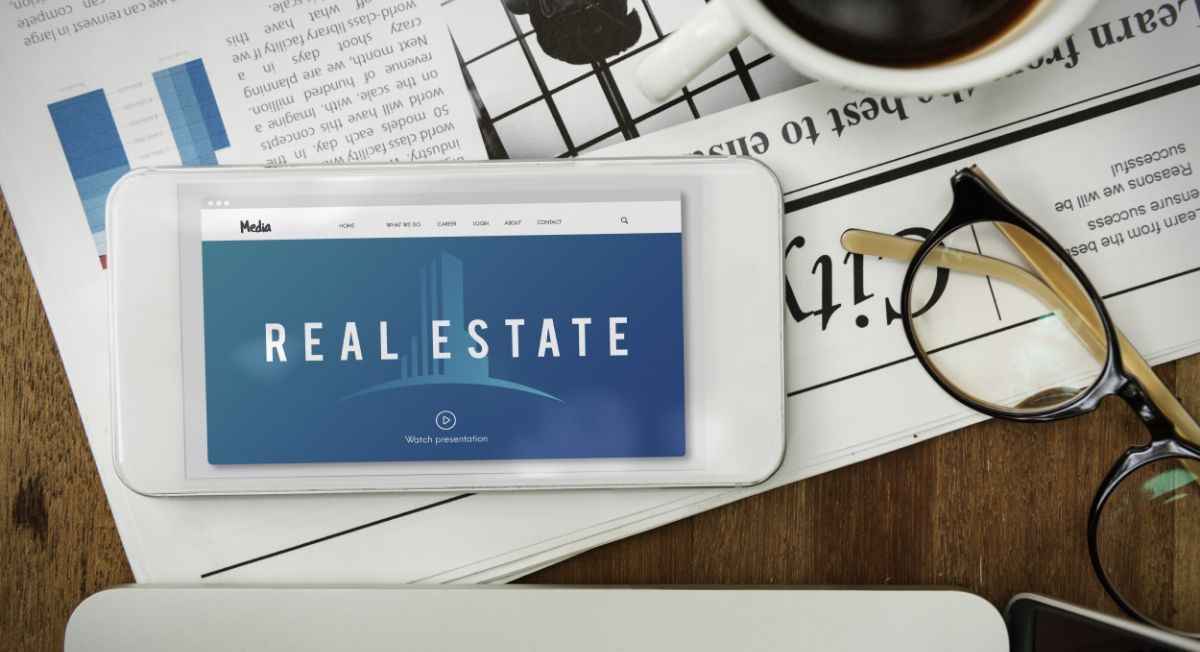 In the ever-evolving digital world of real estate, marketing is vital to staying ahead of the competition. As a real estate professional, you must understand how to leverage all available resources to successfully market your business and increase visibility.
This article will provide a comprehensive overview of real estate marketing strategies, discuss how to market as a real estate agent and share top real estate agent marketing tips.
What Is a Real Estate Marketing Plan?
A real estate marketing plan outlines the goals and objectives of a real estate marketing campaign. It takes into account your target market, budget and available resources. The plan also considers the competition, industry trends and other factors that can influence your campaign's success.
The Benefits of a Real Estate Marketing Plan
Around 86% of home buyers use a Realtor to purchase their home. How did they find that agent? Most likely through an effective real estate marketing plan.
A well-developed plan provides many benefits for Realtors. It helps ensure the marketing campaign is focused, organized and effective. A good program also streamlines the process of developing and executing your marketing strategy.
Additionally, well-written real estate marketing strategies can save time and money, as they help to avoid unnecessary marketing efforts. A carefully crafted real estate marketing plan can be a competitive advantage, ensuring you target the right prospects with the right message.
Components of a Real Estate Marketing Plan
The prospect of marketing as a Realtor doesn't have to be daunting. Breaking your real estate marketing plan down into discrete steps can make it more manageable. Here's how to create an effective plan:
1. Set Goals
Setting goals is essential in creating a successful real estate marketing plan. You want to develop long- and short-term goals that are SMART: specific, measurable, achievable, realistic and timely. For example, a Realtor may set a goal to increase the number of listings by 10% within the next six months or to boost their referral network by 20%. Setting measurable goals provides a path to success, allowing you to track your progress.
2. Identify Your Target Audience
It's tempting to say your target audience is "everyone," but that's a sure way to target no one. It's essential to understand:
Who your potential clients are
What their needs are
What type of messaging best resonates with them
Knowing the target audience will inform your marketing tactics, such as the kind of ad campaigns, the types of content and the media outlets used to reach your desired audience. After all, the real estate marketing strategies that work with new homeowners likely aren't as effective with empty nesters. Understanding your audience will help you decide how to market as a real estate agent.
3. Create a Budget
An effective real estate marketing plan requires a budget. You need to know how much money you have to work with to understand what real estate marketing strategies are possible. You must allocate enough resources to reach the target audience and achieve the desired result. Tailor the budget to your specific goals and objectives and include an estimate of all costs associated with each marketing activity.
4. Develop Strategies
Once you have your goals and budget in place, it's time to select your best real estate marketing strategies. Remember your target audience and break your strategies into specific steps to ensure your success.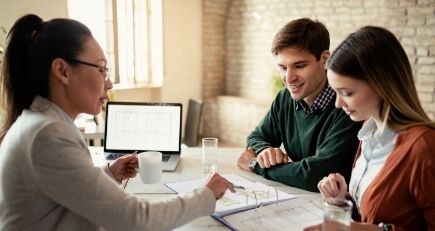 18 Strategies for Real Estate Marketing
There are as many strategies for real estate marketing as there are different kinds of home buyers and sellers. Depending on your target audience, a mix of traditional and digital tactics can work well. Here's a roundup of the top real estate marketing strategies.
1. Build a Website
Around 70% of brokers and 69% of sales agents have websites. These are essential tools for reaching buyers and sellers. A website lets you showcase your properties, list available homes and provide information about your services. Keeping your site up-to-date is crucial, as is using eye-catching images.
Make sure your site is optimized for the search engines so potential customers can find it. With smartphones' prevalence, your website should also be mobile-friendly to ensure it looks good and is usable for all site visitors.
2. Write a Blog
A blog provides a wide range of benefits. It's a great way to connect with current and potential customers. And a blog allows you to showcase your skills and knowledge. It's also an essential funnel to your most important website pages. You want a clean design with simple navigation that directs people to your site. Just as with your website, make sure your blog is optimized for search engines and mobile devices.
3. Start an Email Newsletter
An email newsletter can achieve several goals. An effective newsletter keeps you top of mind with prospective clients. It's also a fantastic way to promote your blog and alert customers to the top properties you're selling. And it's another route to get people back to your website. There are several free and low-cost newsletter platforms, so this doesn't have to be an expensive endeavor.
4. Use Social Media
More than half of home buyers say they found their homes online, and social media is an essential component of that landscape. Make sure you have active profiles on common platforms like Instagram, Twitter, LinkedIn and Facebook. Go the extra mile and join local Facebook groups. Engage with other users and provide helpful answers when you can. This effectively demonstrates your knowledge of the local area and your concern for the community. Prospects want to work with a Realtor who understands their area. Also, learn how to use hashtags so you can better target your intended audience across all social media platforms.
5. Create a Google Business Profile
It takes just a few minutes, but developing a Google Business profile provides your agency another avenue for being found on Google Search and Google Maps. Incorporate some good local images to give your profile an additional boost.
6. Take Advantage of Zillow
Zillow attracts 198 million unique visitors every month. Capture some of that audience by listing your properties on this popular website, and make sure to include the best images of each home.
7. Leverage MLS Listings
MLS is an invaluable resource for real estate agents and prospective buyers alike. It's a great place to list your properties, allowing you to reach a larger pool of potential buyers and generate more leads. MLS also gives you access to market data, including pricing trends, to help you better understand the market and make informed decisions.
8. Advertise Online
You can target ads on platforms like Instagram and Facebook to reach your intended audience. Pay-per-click advertising is another way to drive visitors to your website. There's some cost involved with this real estate marketing strategy, but it can pay off with the extra exposure your agency will receive.
9. Try Virtual Staging
Online services let you upload images of your properties, which prospective buyers can customize with furniture. Virtual staging saves you the money and time of physically staging the actual properties. Plus, it's a fun, interactive way to engage potential clients.
10. Experiment With Experiential Marketing
Giving prospects a memorable experience is a great way to connect. Open houses are the classic example of experiential marketing, but there are other ways to reach out. Running a class for first-time home buyers and hosting a neighborhood tour are other fantastic experiential marketing ideas.
11. Partner With Area Businesses
Take advantage of local synergies and invite area businesses, like bakeries or interior design firms, to participate in an open house. This draws potential buyers to your open house and gives the other companies access to different customers.
Another hyper-local real estate marketing strategy is to co-host a webinar with an area business. For example, you could partner with a local lender or title agency to create a presentation to familiarize prospects with the home-buying process. You'll want to promote the webinar via your website, email newsletter and social media accounts.
12. Deploy Drone Photography
Whether you buy your own drone or use a local service, eye-in-the-sky images of your properties can effectively entice prospects to visit. Still photos and videos are perfect for showcasing exterior features like pools, patios and decks.
13. Make Your Own Videos
If a picture is worth 1,000 words, videos provide untold value. Videos can give potential buyers a better understanding of the property, allowing them to view the space and features from the comfort of their own homes. Because they can showcase local amenities, videos also give prospects a better sense of the neighborhood. You can hire a professional video service or use video software on your laptop to create engaging visual content. Either way, you're sure to connect with potential clients.
14. Create a YouTube Channel
Once you have videos available, it's a simple step to set up a YouTube channel and upload your files. With 122 million active daily users, YouTube is a great way to double down on your video investment. The social media platform also offers opportunities for advertising your real estate business.
15. Seek Out Referrals
Around 36% of home sellers who used a Realtor found their agents through a referral from family or friends. Don't sit back and wait for a referral. Take the initiative and ask former customers to refer you to people they know looking to buy or sell a home. Word-of-mouth advertising is hard to beat.
16. Post Testimonials
Don't just tell prospective customers how great your agency is. Show them with testimonials from actual clients. Just as with referrals, you want to be proactive and ask buyers and sellers for a short paragraph about their fantastic experience with your agency. Post these regularly on your website and promote them via your email newsletter and social media accounts.
17. Go Old School
Tried-and-true real estate marketing strategies still have a lot of value:
Yard signs, riders and directional signs are crucial in promoting properties.
Newspaper advertisements and billboards get your message out to specific demographics.
A well-designed business card is a tactile connection with prospective customers.
Carefully crafted brochures are a tangible way to showcase your properties and your agency's services.
Networking through local groups, like the Chamber of Commerce or Rotary Club, is a fantastic way to mine for new leads.
18. Hand Out Branded Swag
Everybody loves getting something for free. Key chains, pens, mugs, can koozies, you name it. If you can put your brand on an item, consider handing it out as a giveaway. This is an excellent method of keeping your name at the top of prospects' minds.
Additional Real Estate Agent Marketing Tips
We've reviewed numerous real estate marketing strategies, but how can you be sure to get the most out of your efforts? These real estate agent marketing tips can help.
Focus on Relationship Building
Real estate marketing strategies can't be effective in a vacuum. Relationships are essential to real estate marketing, as buyers and sellers are more likely to trust and choose someone they know.
Use Data to Make Decisions
Data is also a vital tool for real estate marketing. Realtors should use data to track market trends and target specific demographic groups. By utilizing data-driven insights, agents can create more effective marketing campaigns. Additionally, leveraging data can help Realtors better understand the needs and preferences of their clients.
Track and Analyze Results
Tracking and analyzing the results of marketing efforts is critical for success. Realtors should measure the effectiveness of their campaigns through metrics such as website visits, email open rates and lead conversions. By tracking these metrics, they can quickly identify areas of improvement and optimize their marketing strategies accordingly.
Trust Oakley Signs & Graphics as
Your Real Estate Marketing Partner
As a leading provider of real estate signs and other promotion products, Oakley Signs & Graphics is well-versed in real estate marketing strategies. Browse our fantastic selection of products, or contact us for the assistance you need.
Shop Now
Articles Related to Real Estate Marketing