Best Real Estate Yard Signs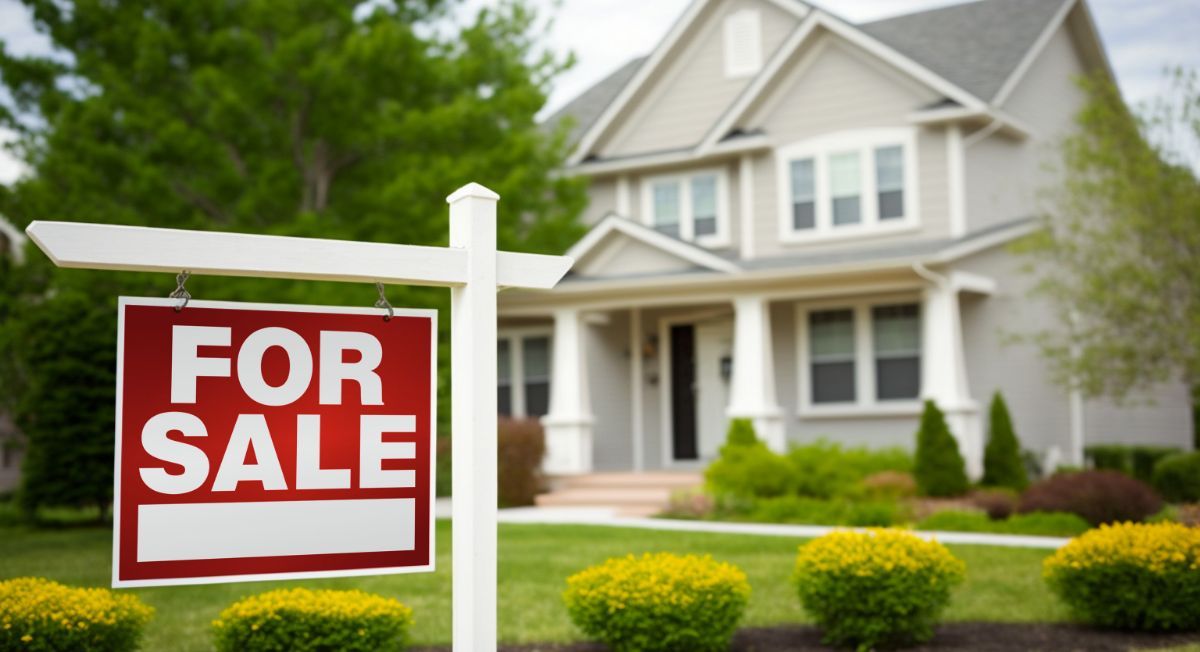 You're a hard-working Realtor and looking for every edge in your competitive market. Although the majority of homeowners say they found their house online, the best real estate yard signs will differentiate you in a crowded field. They provide essential branding benefits and reinforce homeowners' online search efforts.
This article will review the best Realtor yard signs, explore their benefits, outline design considerations and explain how Oakley Signs & Graphics provides real estate agent yard signs that can make a difference in your business.
The Importance of Real Estate Agent Yard Signs
Effective marketing's importance in the real estate market cannot be overstated. One marketing tool that has stood the test of time is the real estate agent yard sign. While online listings and social media campaigns have their place, the classic yard sign remains a powerful means of generating interest and leads for real estate properties. This section will review the essential benefits of using real estate agent yard signs.
Brand Visibility
The best real estate for sale signs offer an invaluable opportunity for brand exposure. They advertise the property in question and promote the real estate agency or agent responsible for the listing. The placement of a well-designed yard sign featuring your brand's logo and colors is a visual marker that residents and passersby will associate with your real estate services.
Over time, this builds brand recognition and trust within the community, which can translate into more leads and sales.
Immediate Location Recognition
A strategically placed yard sign is a reference point for prospective buyers and interested parties. When people see a sign planted in a property's yard, they immediately know the home is available for sale or rent without having to refer to online listings or print advertisements.
This instant recognition can prompt immediate action, like a phone call to the listed agent or a quick online search to discover more about the property. Moreover, for those attending open houses or property viewings, yard signs quickly guide visitors to the correct location.
Cost-Effective Marketing
Real estate marketing often involves significant investment in digital advertising, printed materials and other promotional activities. In comparison, real estate agent yard signs are a highly cost-effective way to advertise.
They require a one-time investment and can be reused for multiple listings. Because they are locally targeted, they often yield a higher return on investment by attracting serious, nearby buyers who are more likely to complete a transaction.
Quick Communication of Information
The simplicity of a yard sign allows for concise yet impactful communication. With just a glance, a potential buyer can garner critical information such as the listing agent's contact details, whether the property is for sale or rent and even special features like a newly reduced price or a recent renovation.
Adding QR codes or website URLs can further facilitate quick access to comprehensive property details, photos and virtual tours, deepening the interest of potential buyers.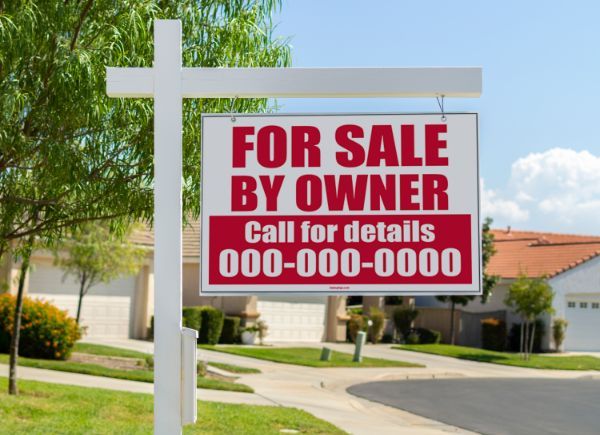 The Types of Real Estate Agent Yard Signs
While most people are familiar with the for-sale signs planted in front of homes on the market, there's a diverse range of real estate agent yard signs. Panels come in various sizes, shapes and types, each serving a distinct purpose. Understanding the different kinds of signs and their uses can significantly aid real estate agents, sellers and buyers.
Traditional Yard Signs
Traditional yard signs are the quintessential real estate markers that most people recognize. These signs typically feature a "For Sale," "For Rent" or "Sold" message along with the real estate agent's name, contact information and sometimes a company logo.
Planted directly in front of a property, these signs serve as a primary advertising tool and a point of contact between sellers and potential buyers. The yard signs aim to grab attention and disseminate essential information to passersby, effectively making anyone who walks or drives by a possible lead.
Directional Signs
Directional signs serve a guiding function, helping potential buyers navigate their way to a listed property. These signs are especially crucial for homes in large subdivisions or off main roads, where they may be hard to locate.
Directional signs often feature arrows with the agent's name and sometimes additional info like the distance to the property. By strategically placing these signs at critical intersections or tricky turns, you can seamlessly guide interested parties right to the doorstep of the listing, increasing the chances of engagement and sale.
Rider Signs
Riders are additional smaller signs that are usually attached to the top or bottom of a traditional yard sign. These signs provide extra information that may be appealing to potential buyers, such as "New Price," "Recently Renovated," "Pool" or "Waterfront Property."
Real Estate Riders allow agents to showcase specific features without cluttering the main sign, offering a way to highlight details that could be the deciding factor for a potential buyer.
Open House Signs
Open house signs play a critical role in the success of open houses. These signs are generally placed at nearby intersections and strategic locations to guide potential buyers to the open house event.
They often feature the words "Open House" prominently, along with directional arrows and perhaps the date and time of the event. The goal is to catch the eye of people who might not have been aware of the open house but could be interested in attending.
These signs can significantly increase foot traffic to the event, giving the agent a better chance to showcase the property to multiple interested parties in a single day.
The Benefits of the Best Real Estate Yard Signs
While cutting corners and opting for inexpensive, low-quality signs may be tempting, investing in the best real estate yard signs offers several long-term benefits. The best signs not only withstand the elements but also attract more attention due to their readability and professional appearance. Moreover, the option for customization allows agents and sellers to tailor signs to their specific needs and brand.
Durability
The value of a durable, weather-resistant sign is worth highlighting. Given that these signs are exposed to various environmental conditions — sun, rain, wind, snow — a high-quality sign made of durable materials like coroplast or aluminum can resist fading and wear, offering a longer lifespan.
This durability translates to cost savings in the long run, as the sign can be reused for multiple listings or remain in place for an extended period without losing its appeal.
Readability
When it comes to real estate signs, readability is crucial. The font size, style and color scheme all contribute to how easily passersby can digest the information presented.
The best real estate yard signs often utilize design principles that prioritize readability, ensuring that essential details like the property status and contact information are easily visible even from a distance.
Poor readability can result in lost opportunities, so investing in a well-designed, readable sign is essential.
Professional Image
A high-quality sign does more than just convey information; it reflects the real estate agent's professional image and the property's perceived value. A well-designed, high-quality sign can enhance the property's curb appeal and signal to potential buyers that both the agent and the property are worth their consideration. In contrast, a tattered or faded sign can have the opposite effect, detracting from the property and casting doubt on the agent's professionalism.
Customization
One of the significant advantages of high-quality signs is the option for customization. Agents can tailor the sign's design to align with their branding, including color schemes, logos and unique selling propositions.
Customization also allows for adding specific features like QR codes, which can link directly to a property's online listing, providing more information and photos to interested parties.
This level of customization sets your listing apart and serves as an additional marketing tool that can be adapted to meet specific goals.
Real Estate Yard Signs for Realtor Brands!
Whether you want Keller Williams signs, Century 21 signs, Re/MAX signs or panels for any other agency, Oakley Signs & Graphics has you covered with the best real estate yard signs. Our collection includes more brand-compliant sign design templates than any other online sign store. We're an approved vendor for all major franchises, such as:
Century 21
Compass
Corcoran
Exit Realty
My Home Group
NextHome
Realty One Group
Sotheby's International Realty
We offer everything you need to go with your panels, including:
All our products, including luxury real estate yard signs and property management signs, deliver the durability and visibility you expect from an industry leader. Our panels are fresh, stylish and modern, attracting the attention your properties need. We also manufacture custom signs, giving you total control over the panel's message.
Designed for budgets of any size, our inventory includes unique sign shapes, like:
Check out our real estate sign size guide for more information on yard sign dimensions and sizes. Our guide will help you understand listing sign sizes and dimensions and more.
Real Estate Yard Sign Design Tips
Oakley Signs & Graphics employs the top real estate yard sign design specialists. They can advise you on the design elements that play a critical role in capturing attention and conveying your message. With the median selling price of a home at $406,700, it's essential to get these details right. The choice of colors, fonts, layout and graphics can substantially affect how effective your signs are at drawing in potential buyers or renters.
Let's explore essential design considerations to keep in mind when creating your real estate yard signs:
Color Psychology
Colors are more than just visual elements; they have the power to evoke emotions and actions. In the context of real estate agent yard signs, understanding color psychology can help you make choices that grab attention and convey the right feeling. For example, blue often communicates trust and calm, while red can evoke urgency and excitement. Using the right colors can set the mood for how potential buyers perceive the property and the real estate agent behind it.
Font and Typography
Readability and style are the keystones when it comes to the choice of font and typography on a yard sign. A font that's too fancy or complicated can make the panel challenging to read, defeating its purpose. Stick to clean, straightforward fonts that can be easily read from a distance. However, don't underestimate the impact of style — unique yet readable fonts can set your real estate agent yard signs apart from others and reflect a sense of professionalism and modernity.
Layout and Space Usage
Clutter is the enemy of effective communication, and this is especially true for real estate yard signs. The layout must be clean and effectively use space to highlight essential information like the property status, contact details and other crucial points. Use space wisely to guide the viewer's eyes naturally from one element to the next. The balance between empty space and content should be such that the sign doesn't feel overwhelming but still provides all the necessary details.
Graphics and Logos
Imagery, such as graphics and logos, makes real estate agent yard signs visually appealing and memorable. A well-designed logo not only adds to the professional image of the agent but also aids in brand recognition. Some agents also use graphics to highlight specific property features, like a pool or garden, but this should be done sparingly to avoid clutter. A tasteful, well-placed graphic or logo can be the cherry on top of a well-designed yard sign, tying all the elements together into a cohesive and effective marketing tool.
Read our guide on designing effective real estate signs for more! If you have any questions or need additional information, reach out to our design team for free design consultation services. We can provide artwork specifications including: photo guidelines, file types, fonts and tips for creating your artwork!
Have More Questions About the Best Real Estate Yard Signs?
Oakley Signs & Graphics is a trusted source of the best real estate yard signs. We offer outstanding customer service and have a wealth of knowledge to share. Read the following popular questions for the answers you may need.
What Material is Best for Real Estate Signs?
Coroplast and aluminum are often popular for real estate signs, although other materials like alumibond, corrugated plastic, PVC and steel offer definite advantages. We offer a wide range of sign panel materials for you to choose from.
Why Do Realtors Put Their Face on Signs?
Realtors put their pictures on real estate signs for branding. They believe that putting a face to the name on their signs will help potential clients remember them.
Where Is the Best Place to Put a For-Sale Sign?
The best place to put a for-sale sign is in the middle of the yard, near the curb or sidewalk. If it's a corner property, you might also want to place a sign on the side of the lot.
How Big Should a Real Estate Yard Sign Be?
A real estate yard sign should be big enough to display all the pertinent information. Popular sizes include 24 inches by 36 inches, 24 inches by 30 inches, 24 inches by 24 inches and 18 inches by 24 inches.
Find the Best Real Estate Yard Signs at Oakley Signs & Graphics
Oakley Signs & Graphics is your ultimate destination for the best real estate yard signs available. We maintain a diverse inventory, regularly refreshed with innovative designs in various sizes and shapes. What truly distinguishes our real estate agent yard signs is not just their eye-catching appeal but also their steadfast durability, ensuring a lasting impact.
Moreover, our customization options empower you to craft signs that are uniquely yours, effectively conveying your brand and message. Enhance your marketing efforts and leave an indelible mark with our premium yard signs!
Related Articles