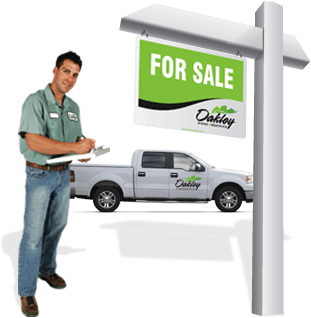 Contact us today at 866-883-9363
Wouldn't it be nice if you could buy your signs from one company, have them stored for you at no cost, and then installed when you need them installed?
Oakley Sign Installation can do just that and more allowing you to save hundreds or even thousands per year in sign costs and transportation. Your source for sign products and installation services!
We combine our proven experience as one of the nation's premier real estate sign printing company along with the East Coast's most prestigious sign installation company (Everlast Sign & Service).
Now there is a one-stop company that can handle 100% of a Real Estate Professional's needs as it pertains to outdoor signage and marketing.
Additional Benefits to Our Program
Think about it...
Signs for less.
Signs stored for free.
Signs installed everywhere in Chicagoland.
Signs & installation from one company.
Signs & installation that saves you a great deal of time and money.
Advanced technology which allows you to track everything online.
Discounts are available when multiple services are bundled with sign installation. Call us today to find out more!
Contact us today at 866-883-9363 or www.OakleySignInstallation.com.